Light-is-Right or Fully-Featured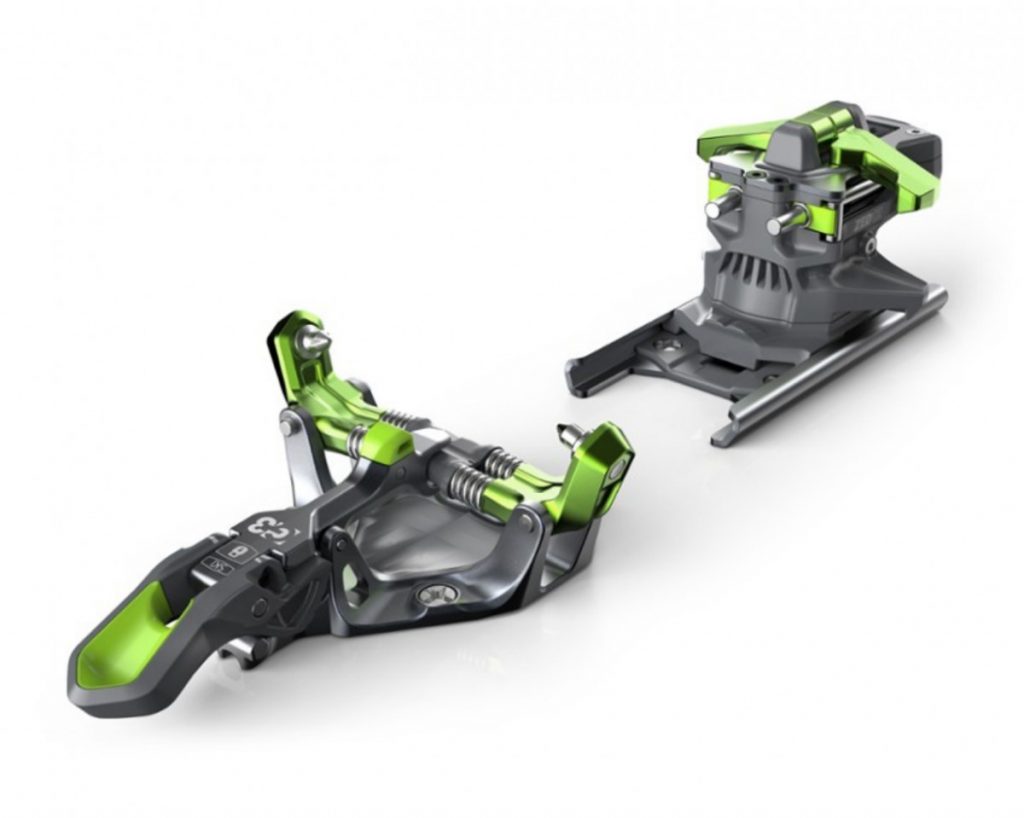 There are enough tech binding options available these days that choosing a binding requires some real homework. Generally, the first step in narrowing down tech binding options is to decide whether you want a fully-featured model or a light-is-right model. Typically, fully-featured tech bindings have brakes, heel elasticity, a wide release setting range, multiple heel lift options and weigh north of 1kg (2.2lb) a pair. Lightweight, bare bones tech binding often offer no brake, a single heel lift setting, a fixed release value and weigh in well under the 1kg/pair mark. And then there's the G3 ZED Binding. The ZED has just about all of the features of most fully-featured bindings, yet it weighs a remarkable 750g (1.6lb) a pair. Sure, you can find lighter tech bindings, but the G3 ZED is more binding for the weight than most of its competitors.
G3 ZED vs. G3 ION
You can think of the G3 ZED as a refined version of the G3 ION binding. The toe pieces shares many similarities, but the ZED toe sheds grams through some cosmetic sculpting. The heel piece is where you will find the biggest differences and the bulk of the weight savings between the two models. The ZED heel features a differnt internal design. It uses a single screw to adjust lateral and forward release, while the ION (and most other tech bindings) use a two-screw system. The result is significant weight savings and user simplicity.

The Brake
Another change between the ZED and ION is the brake. The ZED comes without a brake and can be used with or without. The ION comes with a brake and it is not removable. Keeping the brakes optional is a plus as not everyone wants brakes and removable brakes allow you to move the binding to a new, different width ski by simply updating to the correct width brake versus buying a whole new binding if the old brakes don't match the new ski width.

Other Features
Despite its light weight, the G3 ZED is a fully-featured tech binding. It offers a release value range of 5-12 for lateral and forward release (also avail as a 4-9 release), two heel lift height options, 10mm of heel elasticity and can be used with a brake. It has the same wide hole mounting pattern as the ION for today's big boards. The high-clearance toe design, which is designed to eliminate snow-build up under the toe and make for consistent step-in and hold, works well. It raises the boot off the ski more than other tech bindings especilly a Marker Alpinist or BD Xenic, but it's still easy to step into and closes with a definitive snap every time. The ZED is also compatible with the same easy to use G3 ski crampon as the ION – read our G3 Ski Crampon review. 
What's Not to Like
The G3 ZED drops half a pound over the ION with its svelt toe and redesigned heel. Operationally, it's essentially just like the ION and works great on the up and down. For most dedicated backcountry skiers, the ZED is an easy choice over the ION. If you are notorious for being hard on your gear, or want that extra peace of mind that comes with knowing the ION has more years of field abuse and refinement behind it, go with the ION.  For those who want a fully functional tech binding that walks the line between lightweight and fully featured, the G3 ZED is an easy choice. Check prices and availability on the G3 ZED Binding. Purchasing through our affilate links and banners help support offpistemag.com
Read our G3 ION review, Marker Alpinist review, Dynafit Radical 2.0 review or Dynafit TLT Speedfit review