Avalanche Safety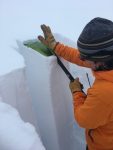 Avalanche Rescue and Snow Pits – The BCA RCS EXT Shovel Does It All Avalanche shovels are the kind of gear we hope to never really use for their intended purpose of recovering a buried ski partner. But the shovels we all carry have many other uses, primary being to dig snow pits in search of weak layers and to… Read More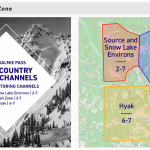 Designated Radio Channels for Popular Backcountry Zones It's commonly understood that avalanche safety often hinges on human driven factors. Ideas like familiarity with terrain, the expert halo and group communication (or lack thereof) rise to the top of the list as contributors to avalanche accidents. Broadly speaking, group communication is at the root of many mistakes. Communication alone will not… Read More
Movies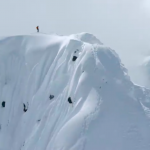 The Alpinist – Feature Film Movie Trailer As the sport of climbing turns from a niche pursuit to mainstream media event, Marc-André Leclerc climbs alone, far from the limelight. On remote alpine faces, the free-spirited 23-year-old makes some of the boldest solo ascents in history. Yet, he draws scant attention. With no cameras, no rope, and no margin for error,… Read More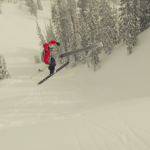 Winter is solidly in the rearview mirror at this point, but here's a little crash reel from Matchstick Productions to help you reflect on your ski season. The adage – if you ain't flyin', you ain't tryin' – comes to mind. Huck Yeah . . .
The Vault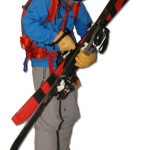 Backcountry Skier Personalities – The Newbie We've all been there. New gear or new to the sport, the Newbie is both endearing and embarassing. The Newbie You needn't search far afield for the Newbie. This species is ubiquitous around North America and commonly sighted at sidecountry locations and roadside attractions made popular by their easy access and moderate terrain. A Newbie… Read More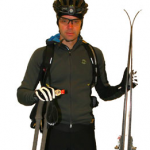 Backcountry Skier Personalities One could argue that a Rando Racer is not really a backcountry skier, and that the easiest way to take the fun out of backcountry skiing is to time it. But there's been some bleed over between the rando race scene and the lightweight touring world, so here is the Rando Racer backcountry skier profile. Stay tuned… Read More
The Backcountry Skier's Magazine
Off-Piste Magazine - the backcountry skier's magazine and website. Backcountry skiing: gear reviews, avalanche safety information, feature stories, mountain culture, ski films, adventure cycling gear and more!