Latest

Adventure Bike Gravel Tires Reviewed So many choices, so little time. Choosing the best gravel tire is a bit like choosing the right shoes for the day. It's all about the terrain and surfaces that are on the agenda. And when adventure riding is on the table, maximum volume/width is key. Tread is important too. But volume is directly related to overall handling (and your comfort) in rough terrain. As long as your focus is where the pavement ends, go as wide as your frame allows. Rolling resistance plays a bigger role if you plan on long paved road miles. But the focus here is adventure riding, so let's consider colume and traction primary concerns and rolling resistance to be secondary. With a 100-200-mile-a-week gravel habit, I've…
Avalanche Safety
Backcountry Access BC Link FRS Radio Review Good communication in the backcountry means many things. But on the most basic level, communication is about actually being able to talk to each other. Two-way radios are a great tool to facilitate communication when the terrain splits the group. Whether it's simply to make sure you get a photo set up just… Read More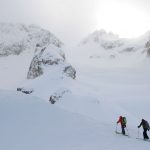 Avalanche Safety – Communication in the Backcountry The freezing levels in the Northwest have been on their typical fall rollercoaster ride and, with the ride, the snow has come and gone and come again. Early season skiing has its attraction, but I like to remind myself that there is no rush. That said, plenty of skiers have seized the moment… Read More
Movies
HuckYeah A little dose of winter for a hot summer day   Matchstick Productions latest ski film trailer HuckYeah!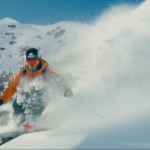 DPS Skis – Shadow Campaign – Lonely Star DPS Cinematic is back with Volume VI of the Shadow Campaign ski film series. Skiers Santiago Guzman, Piers Solomon and Zack Giffin inspire winter adventures with their snow sliding skills from Mt Baker to Revelstoke. Here's what DPS Skis has to say . . . An ill-fated explorer finds himself marooned on… Read More
The Vault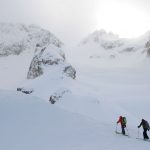 The Art of the Uptrack Larry Goldie – Owner, Lead Guide at North Cascade Mountain Guides First, there was the epiphany. It was a deep day, sixteen inches of new and still snowing. The hookup began as many do, spontaneously meeting at the trailhead with the same objective in mind. I was with my two most regular ski partners. Our… Read More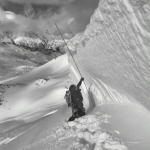 Dream Job – Avalanche Forecaster An Interview with ChugachNational Forest Avalanche Center Forecaster Wendy Wagner by David Waag We all appreciate the value of our regional avalanche forecast centers and, let's be honest, who hasn't dreamed of working as an avalanche professional. It's all face shots, field observations and free gear right? Well, it turns out there's a lot more… Read More
The Backcountry Skier's Magazine
Off-Piste Magazine - the backcountry skier's magazine and website. Backcountry skiing resource: gear reviews, avalanche safety information, feature stories, mountain culture, ski films and more! Check out our back issue archives and backcountry skiing resources ranging from ski and gear reviews to avalanche safety and backcountry huts and lodges directory.