Latest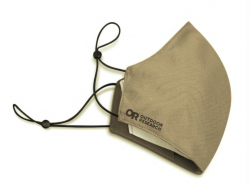 Outdoor Research Face Mask Review Welcome to the new norm – face mask required. There's no need to debate or explain. The bottom line is that face mask wearing is going to be with us for the foreseeable future. Lots of great outdoor brands have jumped on face mask production, we thought we'd see what a nice commercially made face mask feels like. I've managed with a combination of homemade cloth masks and a mask I picked up in Vietnam a few years back. But as we are all learning there are some drawbacks to simple cloth models. Not to mention it's important to have more than one mask in your quiver. Enter the Outdoor Research Essential Face Mask. So what's it like to upgrade…
Avalanche Safety
Backcountry Access BC Link FRS Radio Review Good communication in the backcountry means many things. But on the most basic level, communication is about actually being able to talk to each other. Two-way radios are a great tool to facilitate communication when the terrain splits the group. Whether it's simply to make sure you get a photo set up just… Read More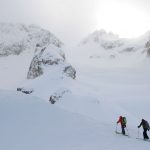 Avalanche Safety – Communication in the Backcountry The freezing levels in the Northwest have been on their typical fall rollercoaster ride and, with the ride, the snow has come and gone and come again. Early season skiing has its attraction, but I like to remind myself that there is no rush. That said, plenty of skiers have seized the moment… Read More
Movies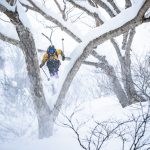 TGR – Make Believe It's pushing 100-degrees Fahrenheit outside. It's a great day to cool down with thoughts of the upcoming winter. TGR offers up Make Believe. For 25 years TGR has focused on turning 'Make Believe' into reality, from exploring powder stashes in our backyard playground to first descents on unnamed peaks, the ethos of "live the dream" has defined… Read More
HuckYeah A little dose of winter for a hot summer day   Matchstick Productions latest ski film trailer HuckYeah!
The Vault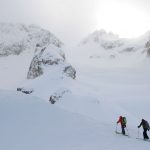 The Art of the Uptrack Larry Goldie – Owner, Lead Guide at North Cascade Mountain Guides First, there was the epiphany. It was a deep day, sixteen inches of new and still snowing. The hookup began as many do, spontaneously meeting at the trailhead with the same objective in mind. I was with my two most regular ski partners. Our… Read More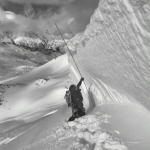 Dream Job – Avalanche Forecaster An Interview with ChugachNational Forest Avalanche Center Forecaster Wendy Wagner by David Waag We all appreciate the value of our regional avalanche forecast centers and, let's be honest, who hasn't dreamed of working as an avalanche professional. It's all face shots, field observations and free gear right? Well, it turns out there's a lot more… Read More
The Backcountry Skier's Magazine
Off-Piste Magazine - the backcountry skier's magazine and website. Backcountry skiing resource: gear reviews, avalanche safety information, feature stories, mountain culture, ski films and more! Check out our back issue archives and backcountry skiing resources ranging from ski and gear reviews to avalanche safety and backcountry huts and lodges directory.