Avalanche Safety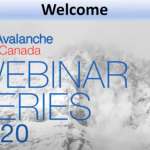 Recognizing Avalanche Terrain Avalanche Canada has a webinar series this season covering a variety of avalanche safety topics.  Recognizing Avalanche Terrain and Trip Preparedness provides a good introduction to or refresher on avalance hazards.  It includes info specific to Avalanche Canada's website, but more it's a solid overview for anyone looking to broaden their backcountry knowledge.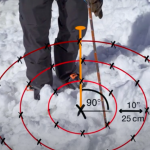 Avalanche Rescue Probe Technique Aside from trying to understand the hazard and avoiding avalanches, most backcountry skiers focus their snow safety efforts on efficient transceiver use. Proficency with your beacon is definitely important. However given a burial, shoveling and probing can easily be the most time consuming piece of an avalanche rescue. Backcountry Access (BCA) offers a number of educational… Read More
Movies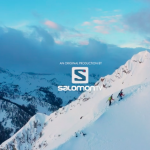 Salomon TV Freeski Collective 2020 Movie Trailer Each day is one day closer to getting on snow and skiing . . . Get ready to make the most of it when it gets here. Salomon TV has some motivation for you with their fall/winter 2020 Freeski Collective Movie Trailer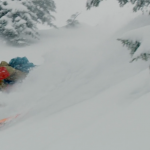 Huck Yeah Ski Movie Trailer The 2020 Matchstick Production Ski Movie Trailer Huck Yeah.The shot on location list reads like a skier's bucket list: Jackson Hole, WY, Whitewater, BC, Whistler, BC, Alaska, Rusutsu, Japan, Idaho, Mt Baker, WA, Verbier, Donner Pass, CA, Mt Cain, BC, Troll Mountain  
The Backcountry Skier's Magazine
Off-Piste Magazine - the backcountry skier's magazine and website. Backcountry skiing: gear reviews, avalanche safety information, feature stories, mountain culture, ski films, adventure cycling gear and more!