Latest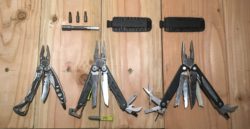 Multi-Tools for Skiers Three Leatherman Multi-Tools with Bit Drivers My backcountry repair kit is on the thin side when compared to many skiers, but I do always carry a multi-tool in my pack. In my experience, the highest use tools for addressing boot, binding and unforeseen backcountry issues are a scewdriver of one sort or another, pliers and a good blade. Scissors are a nice plus but not a requirement, and a bottle opener is always a handy companion. Although there's no true dedicated backcountry ski multi-tool on the market at the moment, there are numerous generic multi-tools available that meet skier needs. After trying a variety of different models, I have narrowed down a selection of multi-tools that offer what I like to have…
Avalanche Safety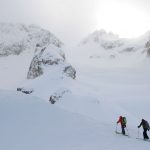 Avalanche Safety – Communication in the Backcountry The freezing levels in the Northwest have been on their typical fall rollercoaster ride and, with the ride, the snow has come and gone and come again. Early season skiing has its attraction, but I like to remind myself that there is no rush. That said, plenty of skiers have seized the moment… Read More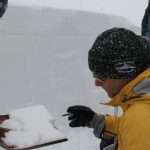 Weak Layers A low-tech approach to identifying common avalanche culprits – by Larry Goldie Believe it or not, regardless of what triggers an avalanche, every avalanche has one thing in common: they all fail on a weak layer of snow. Personally, I would much rather be out skiing than standing around in snowpits looking at snow crystals and analyzing weak layers…. Read More
Movies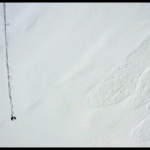 Stone's Throw Ski Film – Full Movie DPS skis kicks off winter with Stone's Throw, a ski film (big surprise) that features skiing in the Wasatch just a stone's throw from DPS HQ in Salt Lake City. DPS Cinematic // Stone's Throw from DPS SKIS on Vimeo.
Teton Gravity Winterland It's pushing 100 degrees outside and there's plenty of riding, climbing, paddling and swimming still left to be done this summer. Nonetheless, the ski film gremlins are hard at work editing and re-editing last season's footage and the first major ski movie trailer of the season has dropped. It feels like the big boys drop their trailers… Read More
The Vault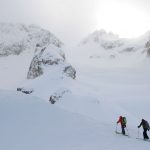 The Art of the Uptrack Larry Goldie – Owner, Lead Guide at North Cascade Mountain Guides First, there was the epiphany. It was a deep day, sixteen inches of new and still snowing. The hookup began as many do, spontaneously meeting at the trailhead with the same objective in mind. I was with my two most regular ski partners. Our… Read More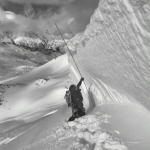 Dream Job – Avalanche Forecaster An Interview with ChugachNational Forest Avalanche Center Forecaster Wendy Wagner by David Waag We all appreciate the value of our regional avalanche forecast centers and, let's be honest, who hasn't dreamed of working as an avalanche professional. It's all face shots, field observations and free gear right? Well, it turns out there's a lot more… Read More
The Backcountry Skier's Magazine
Off-Piste Magazine - the backcountry skier's magazine and website. Backcountry skiing resource: gear reviews, avalanche safety information, feature stories, mountain culture, ski films and more! Check out our back issue archives and backcountry skiing resources ranging from ski and gear reviews to avalanche safety and backcountry huts and lodges directory.