Avalanche Safety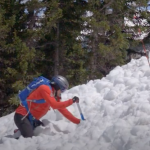 Avalanche Rescue Shovel Technique Avalanche rescue has several stages. The longest and most strenuous aspect of avalanche rescue is the shoveling phase. Proficient shoveling saves vaulable minutes. From where you start digging relative to your probe strike to efficiently moving snow, there are several shoveling techniques that help make for fast, efficient recovery of an avalanche victim. Backcountry Access (BCA)… Read More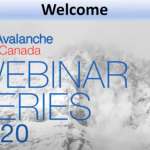 Recognizing Avalanche Terrain Avalanche Canada has a webinar series this season covering a variety of avalanche safety topics.  Recognizing Avalanche Terrain and Trip Preparedness provides a good introduction to or refresher on avalance hazards.  It includes info specific to Avalanche Canada's website, but more it's a solid overview for anyone looking to broaden their backcountry knowledge.
Movies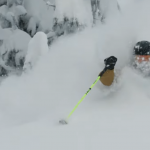 Wow, Folllow the Forecast has some great deep snow footage. These guys really get the goods. Big Lines. Pillow lines. Deep Lines. Sit back and enjoy. Follow the Forecast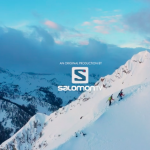 Salomon TV Freeski Collective 2020 Movie Trailer Each day is one day closer to getting on snow and skiing . . . Get ready to make the most of it when it gets here. Salomon TV has some motivation for you with their fall/winter 2020 Freeski Collective Movie Trailer
The Vault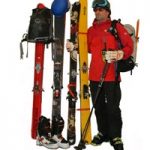 Backcountry Skier Personalities Backcountry skiers can be a curious bunch. We come in a variety of flavors and there are several easy stereotypes to poke fun at. Of course, we all hold traits from a mix of stereotypes, but in the spirit of making fun of ourselves, we broke backcountry skier personalities into six classic stereotypes – Gearhead, Jaded Local, Luddite,… Read More
 La Niña is in the Air You don't need a weatherman to know which way the wind blows, but it's the season to prognosticate about winter weather and snow. From the height of the beargrass and the plumpness of the squirrels to the study of analogous years and the science of large scale climatic forces, there are plenty of theories… Read More
The Backcountry Skier's Magazine
Off-Piste Magazine - the backcountry skier's magazine and website. Backcountry skiing: gear reviews, avalanche safety information, feature stories, mountain culture, ski films, adventure cycling gear and more!