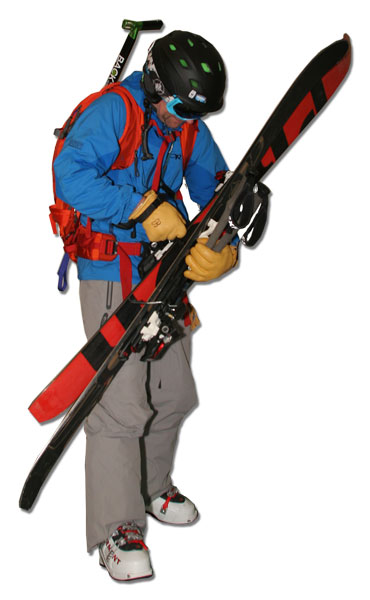 Backcountry Skier Personalities – The Newbie
We've all been there. New gear or new to the sport, the Newbie is both endearing and embarassing.
The Newbie
You needn't search far afield for the Newbie. This species is ubiquitous around North America and commonly sighted at sidecountry locations and roadside attractions made popular by their easy access and moderate terrain. A Newbie is identifiable by the glint of his spanky new gear and the still waterproof nature of his outerwear. Dressed in GORE-TEX from head to toe, Newbies often travel in small groups with a self-appointed leader calling the shots.
Like a well-rested puppy, the Newbie has a remarkable appetite for stumbling over himself in the mountain environment all while exuding an enviable enthusiasm for any given adventure, regardless of how tame or unlikely it may appear to a more experienced skier. Newbies are generally friendly and appreciate the company of others except when intimidated by a high-profile species like the Jaded Local or Bro Brah.
When not skiing, they can be observed interacting on popular Internet forums discussing the merits of the latest gear, hunting for used ski bargains or looking for ski partners. Although generally harmless, it is best not to follow a Newbie unless you have a solid knowledge of the terrain and a good sense of the local snowpack.