Made in Utah – The New DPS Pagoda Tour
DPS Skis set a high bar for dedicated backcountry ski performance when they launched their Tour 1 ski construction in 2015. The Tour 1 skis married their proven profiles with a lightweight paulownia wood and carbon laminated core. The result is some of the lightest skis in their width class. They performed well across conditions, and the Tour 1's reputation for a lively, playful ride earned it awards across the ski media. The Wailer 112 Tour 1 made its way onto the feet of countless backcountry powder hounds. Now the ski design wizards at DPS skis bring us the next generation of lightweight touring skis — the DPS Pagoda Tour — made in their Utah factory.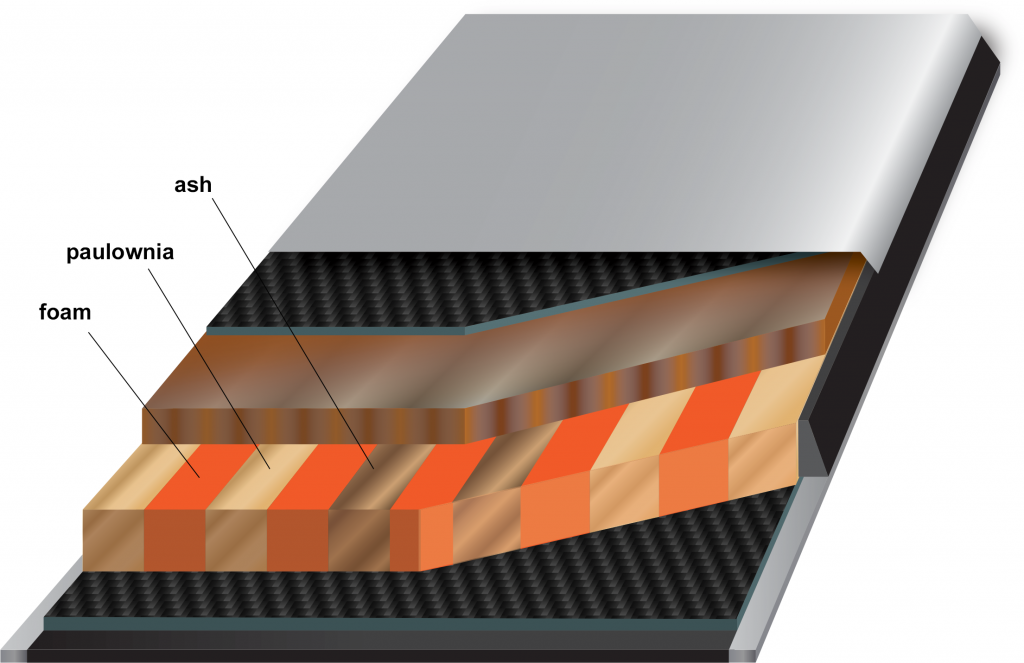 Updated Backcountry Construction
Following in the design footsteps of the Tour 1, the new DPS Pagoda Tour ski construction uses paulownia wood and carbon. But it adds ash wood and what DPS calls "aerospace grade foam" to the mix. The design laminates the foam horizontally in line with the wood stringers versus horizontally like the carbon layers. The new design also moves from a cap construction to use sidewalls. 
The idea behind the new construction is to maintain all the characteristics that made the Tour 1 so popular, while reducing vibration and the chattery feel often associated with lightweight carbon skis — particularly in firm conditions.

Same Light Weight
The new Pagoda Tour skis weigh in virtually the same as the Tour 1 models. For example, the Pagoda Tour 112 RP weighs 1510g/ski in a 178cm. The Wailler 112 Tour 1 was 1500g in a 178cm. Topsheet material remains the same, and they feature reinforcement in the binding mounting zone. I haven't had them on snow yet, so I can't speak to the feel of the new design. Look for full details as soon as we get them out for a few tours.
DPS Pagoda Tour 112RP $1299
In the meantime, you can see what's avail direct from DPS and online at bc.com.
Be sure to read what we have to say about DPS Phantom
Or read any of our other full ski reviews:
Ogso Schwarztor (104mm)
Ogso Couturier (104mm)
Voile SuperCharger (106mm)
Prior Husume (109mm)
DPS Wailer 112 Tour (112mm)
Voile HyperDrifter (121mm)
DPS Lotus 124 2.0 (124mm)