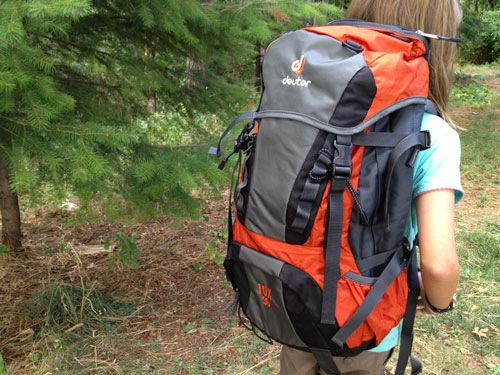 Deuter Fox 30 backpack for kids
My kids are reaching the age where backcountry adventure is evolving from a tag-along activity to where they share the enthusiasm. They have reached the critical stage of needing functional backpacks as opposed to a glorified book bag.
Enter the Deuter Fox 30 backpack for kids. The Fox 30 is a scaled down version of Deuter's Aircontact pack line and offers adjustability, suspension and features worthy of backcountry travel and overnight adventure. It's a traditional toploader with a lower zip panel for easy acces to the bottom of the pack.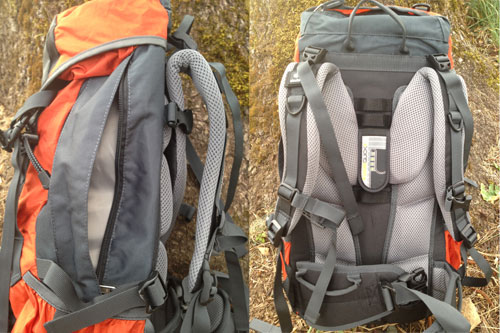 The suspension and back panel use the same Alpine Back system as Deuter's adult packs. The shoulder harness adjusts to accomodate a range of torso lengths and for future growth of the user. From the looks of the set-up, we should be able to get multiple seasons of use out of the pack as my daughter grows.
At 30 liters, the volume is just right for packing a light overnight load. The pack holds a sleeping bag, assorted clothes and there's still room for trail food and various "must-have" items. The Fox 30 is also hydration bladder compatible. At this point in my kids' adventure life, I'm still the guy carrying the tent and cooking gear, so there's no need for a monster pack for my kids. The smaller size of the Fox 30 means it doubles as a day hike pack, too. From my daughter's perspective, she is most excited about the bottom compartment zip acccess, the daisy chains and the side zip pockets for storing odds and ends, and we can't forget abot the color.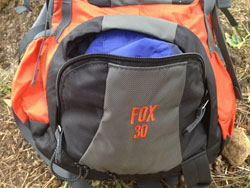 It's great to see enthusiasm for the backcountry from my kids, and keeping them comfortable is a key ingredient to the equation. Deuter delivers just enough tech features and, in my daughter's words, "real backpack" style to make for a functional kids' backpack that really performs like its adult counterparts.
Buy the Deuter Fox 30 backpack for kids