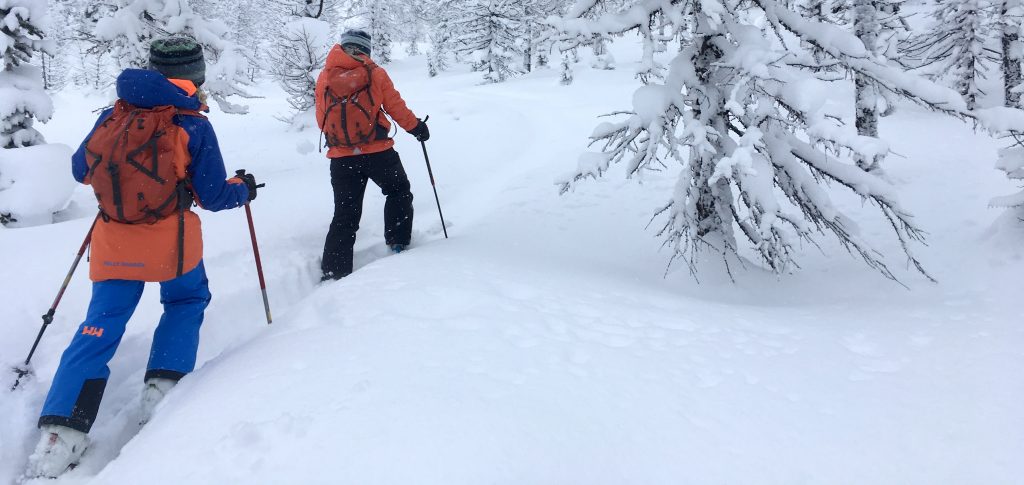 Ski Clothes for Kids – setting kids up for the backcountry
A big part of getting kids to enjoy backcountry skiing is making sure they stay warm and dry. We (adults) take managing our body temp and comfort level for granted, but kids have to learn how to manage uphill and downhill comfort. It's not rocket science, but it requires us as parents to stay tuned in to our budding backcountry skiers and to keep them outfitted with good ski clothes for kids – not a small task as they keep growing.
Just as when I kit up for touring, I encourage my kids to work with layers, so they can learn to manage their core temp. Good baselayers are easy to find. I've sourced most of my kids' baselayers from REI or Patagonia. Both make synthetic baselayers just like their adult counterparts that manage moisture well.
Next step is a midlayer – some type of light fleece top. It's an important layer and part of any adventurous kids' wardrobe. Fortunately, the hand-me-down train is pretty robust in most ski communities 'cause this stuff adds up fast when you have to buy it all.
When it comes to outer layers, I've learned it's important to step up the quality to a true waterproof membrane product. Less expensive gear that relies on water repellent coatings does not cut it for full-day touring. Adults might be able to get away with soft shell breathable pieces, but kids just seem to spend more time in the snow and this demands waterproof/breathable gear to help keep them comfortable.
This year we tested the Helly Hansen jr Powder Pants,  Helly Hansen jr Stuben Jacket and the LL Bean Puff-n-Stuff jacket. All three of these pieces have proven themselves on numerous backcountry outings. The LL Bean jacket is not waterproof/breathable but it is lightweight, low volume and warm without being too hot, making it a good layering piece when it's cold and a decent stand-alone jacket on the uptrack or given modest temps. It's also reasonably inexpensive and has proven to weather the abuse of day-to-day wear quite well.
The Helly Hansen kids' ski jacket and pants are more downhill oriented in their build than I would choose for myself, but they have proven to be dry and warm in a wide range of conditions and serve double duty at the ski hill, which helps keep them practical. The Stuben Jacket for kids includes pit zips for added venting on the uptrack and the sleeves have a nice knit cuff for sealing out snow and cold, always a concern for little bodies. It's also cut a little longer for good coverage in the powder. The Helly Hansen Powder Pants for kids come set up with a high back suspender option and good gaiters that have served well for keeping snow out and warmth in. Both jacket and pants also feature light Primaloft insulation for added warmth. They get the kid and parent seal of approval for quality and comfort.
A couple final suggestions for getting kids set up for success in the backcountry are a Buff or neck gaiter  and Outdoor Research Adrenaline gloves for kids. The Buff is a great accessory for handling wind, snow and general winter weather. They are super light and versatile for sealing out the elements. Finally, good kids' gloves are must. The Outdoor Research Adrenaline glove has proven to do well in all but the coldest and wettest situations.
Here's a quick list of ski clothes for kids that we've tested – really used in the backcountry – and that gets our seal of approval: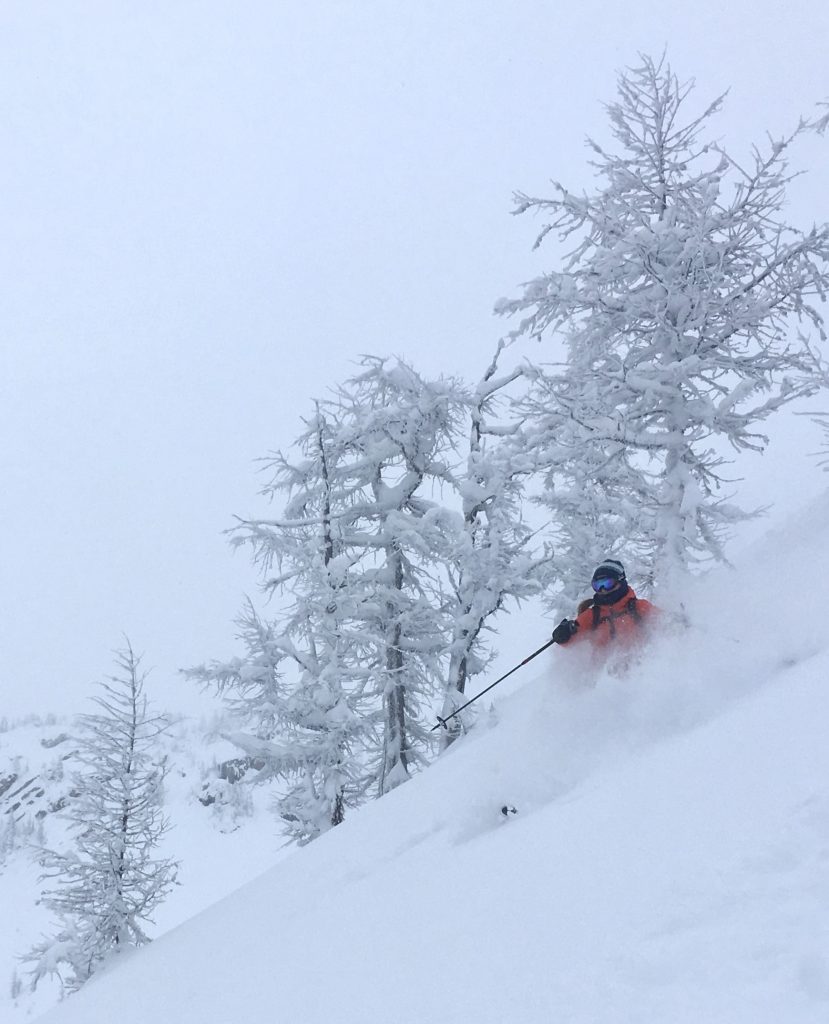 Baselayers for kids: REI or Patagonia
Ski Jacket for kids: Helly Hansen JR Stuben Jacket
Ski Pants for Kids: Helly Hansen Jr Powder Pants
Insulated puffy for kids: LLBean Puff-n-Stuff Jacket
Ski Gloves for kids: Outdoor Research Adrenaline gloves for kids
Neck Gaiter: Buff