Club Ride Mountain Surf Shorts – Adventure Ride Ready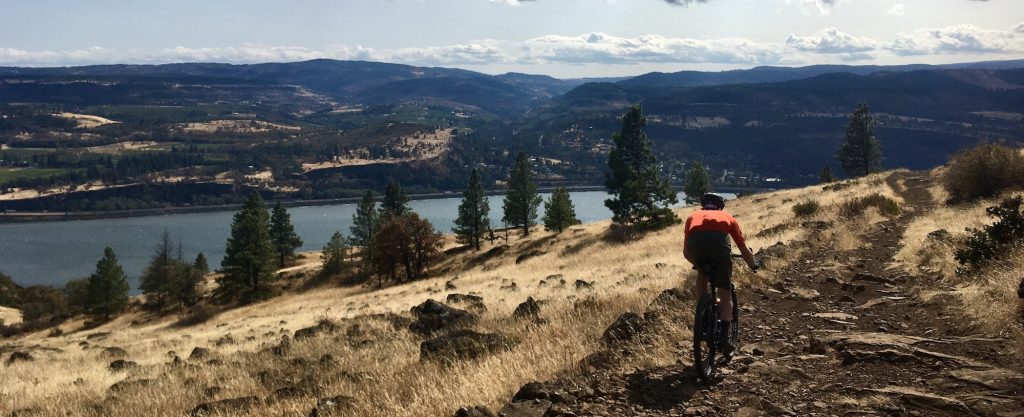 Adventure pedaling season here in the Pacific Northwest runs nearly year-round. Come late March, big miles and long hours in the saddle are the norm. Big miles require quality bike shorts. Bib shorts might be the style of choice for roadies and endurance riders, but coming from the mountain bike world, baggies offer more casual appeal. There's something to be said for wearing cycling shorts and a jersey that don't leave you feeling like an alien post ride. To this point, I've been riding in a pair of Club Ride Mountain Surf shorts with their Woodchuck chamois liner short this spring. And they have proven to offer comfort that rivals any high-dollar bib shorts that I have worn, plus you can actually hang out post ride in casual comfort.

The Club Ride Mountain Surf Shorts
The Club Ride Mountain Surf shorts are cut a bit longer than average and offer good pocket space without being cargo short like. The extra length is nice for cooler spring temps and for added coverage given the inevitable bushwhacking that a proper adventure ride often entails. The fabric is light with a good amount of stretch for an unrestricted feel. As for pockets, the Mountain Surf has plenty. The best and most useful are two zip pockets – one on each side. They are perfectly sized for a phone, an energy bar or other similarly sized stuff. The best part is that the actual storage part of the pocket runs slightly behind your thigh rather than on the side or front. The design keeps whatever is in the pocket from shaking around with every pedal stroke. The short's adjustable waist is a nice touch too, allowing you to fine tune the fit. Overall, the Mountain Surf is all quality. These are shorts designed by people who ride bikes, and it shows in the fit, features and feel.
The Club Ride Woodchuck Chamois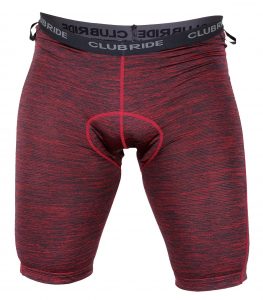 The fun of adventure riding is in the adventure, which generally means extended rides and long hours on the bike. A quality liner is a must for a big day of riding. The Club Ride Woodchuck liner short (which Club Ride calls a 3-hour short) rises to the occasion with padding that holds up very well to four and six hour endurance rides. Six hours is a long time on the bike, and many baggie short styles are not designed for that kind of saddle time. The Mountain Surf and Woodchuck liner combo has left me with no complaints and many praises. The Woodchuck liner is the real deal. It's every bit as well made and properly designed as my best bib shorts. They fit snuggly, like a pair of lycra shorts, and the chamois is cushioned without being too thick or too soft. They have proven to handle sweat and to be quick-drying throughout rides pushing five and six hours. I have no doubt they would feel good for rides of any length.
Club Ride might be best known for their casual bike shirts (more on those later), but there's no doubt that they know a thing or two about making bike shorts, too. The Mountain Surf and Woodchuck chamois have quickly earned themselves most-favored status in my bike shorts quiver. 
Shop for club ride bike shorts and support offpistemag.com by following any of the product links in this review.
Read more of our Adventure Ride Essential gear reviews including the 7Mesh Oro SHAKEDRY Jacket, Gravel Tire reviews, the Camelbak Chase Bike Vest and portabe coffee making tools.