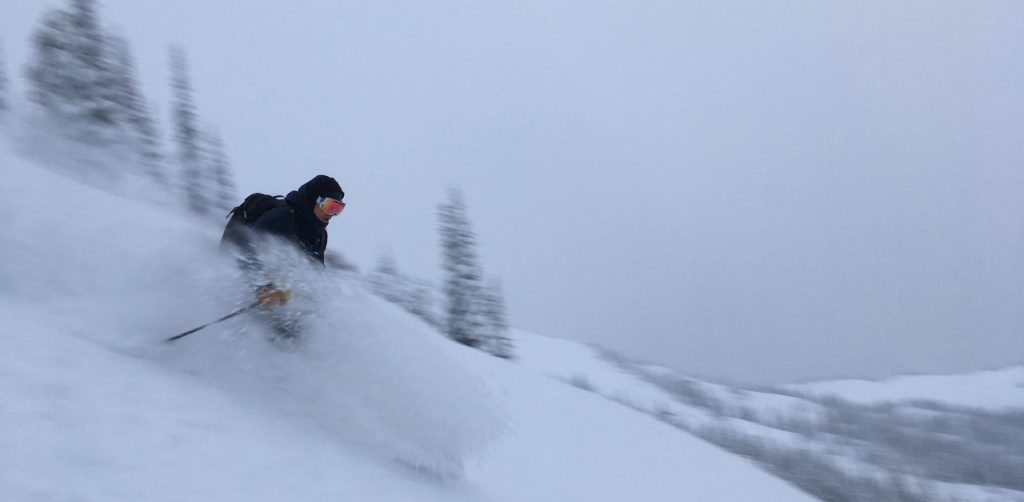 Breathable Performance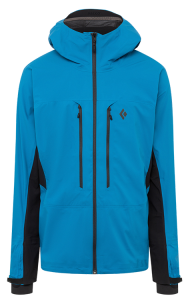 I'm a longtime advocate of ditching the full-on waterproof, breathable hardshell ski jacket in favor of a more breathable softshell version. Nonetheless, I keep a shell in my pack for windy ridge tops and to pull on when the weather deteriorates. A hybrid jacket like the Black Diamond Dawn Patrol Hybrid Shell walks the line between highly breathable softshell and waterproof three-layer hardshell.
Better Than a Traditional Hard Shell
In the big picture, the Black Diamond Dawn Patrol Hybrid jacket offers better breathability than a standard three-layer waterproof, breathable hardshell jacket and gives you more storm protection than a straight-up softshell jacket. It uses a soft stretch-woven fabric in the back and under the arms with three-layer waterproof material across the shoulders, on the front and along the tops of the arms. All in all, it's about 70% three-layer waterproof and 30% breathable softshell.
Good Features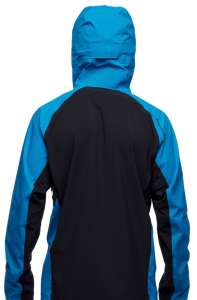 Black Diamond maintains a clean design and an athletic fit while providing a good selection of pockets and attention to small details like cord locks and pit zip vents. The jacket has four-way stretch throughout for an easy-moving, not-so-hardshell-like feel. You'll also find generously sized chest pockets that remain accessible while wearing a pack and a small, secure inside pocket. The best littlw detail feature, though, is the stretch cuff with thumbhole loop that sits just inside the shell cuff. It seals out the cold and snow regardless of what type of gloves you wear.
It's a Storm Day Trail Breaking  Shell
When it's snowing and blowing on the uptrack, the Dawn Patrol Hybrid Shell sheds precip to keep your dry and breathes better than a full hardshell jacket. It's the jacket you want for storm day trail breaking. The breathable back panel reduces sweat under your pack, and the fully waterproof hood and shoulders keep the high impact snow zones dry.
The Dawn Patrols hybrid build extends the weather range in which you can wear a hardshell and still get the breathability you need for the uphill. Once at the top, there's no need to change jackets, just layer up, zip up and drop your line. It still handles light storm days at the resort too, but the softshell back is the weak point when it's storming hard lap after lap on the chairlift.
Shop for the Black Diamond Dawn Patrol and support offpistemag.com
read about GORE-TEX
or check out more jacket reviews