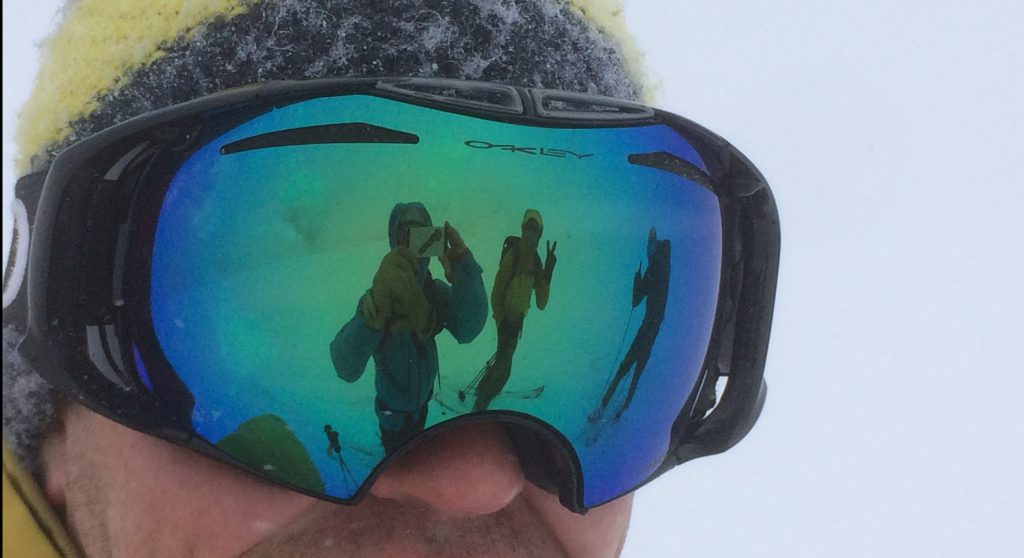 Pack-Friendly Ski Goggle Case
Goggles are a required item for most backcountry ski tours, but packing them is not so simple. Big hard cases are just that, big. They offer great protection for your expensive ski goggles, but they take up a lot of space in a day pack. For years, I have managed with a light goggle bag when I head out touring and my goggles have suffered as a result. I recently came across a cool, low-profile goggle case that is ideal for ski touring: the 49R from Tailgate Industries in Bend, Oregon.
The Tailgate 49R is a low-profile, functional ski goggle case that offers the protection of a hard case without any of the bulk. The fleece-lined goggle case uses a rigid face (made of 100% recycled plastic) and a soft pocket with overlapping fabrics to secure and protect your goggles when not in use. The case is curved to match the shape of your goggles and is easy to use. The result is excellent ski goggle protection when in the case, and a slim, non-bulky case that packs easily in your pack, with or without the goggles in it.
I have been using the 49R for a multiple seasons now, and it's the perfect solution to protecting your goggles without adding unnecessary bulk to your pack. The case takes up no more room than the goggles themselves, but it offers full lens protection and fits nicely into the top lid of a backpack. The case is even slim enough to fit in a jacket pocket. It's a great concept and an excellent way to get hard case ski goggle protection without the bulk of a boxy case.
Tailgate also makes the Gondom – a soft goggle case that fits over your goggles while they are on your helmet. Although not as backcountry skier specific as the 49R, the Gondom is perfect for protecting your goggles if you leave them on your helmet for your resort setup. here's a few more shots of the 49R case. Check out www.tlg8.com for more beta.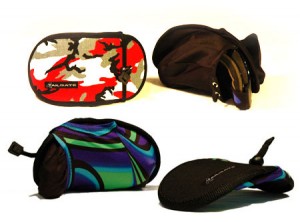 shop for goggle deals and support Off-Piste Mag