2021 Skier Gift Guide
What are you going to get that hard-to-shop-for skier on your list? We've got you covered with skier gifts large, small and literary.
Happy Norwegian – Mr. Grippy – $119
Waxing your skis is easy when you have a good setup. If your favorite skier likes to wax and tune (or aspires to), Mr. Grippy is a simple and solid setup for waxing and tuning at home or while traveling. Designed by the creative folks at Happy Norwegian, Mr Grippy is a portable ski waxing and tuning stand. It works almost anywhere. Read our full Mr. Grippy review or just trust us and save 10% when you buy direct from Happy Norwegian through our link.
MountainFLOW Eco-Wax – $20-$99
Every skier needs wax! Choosing mountainFLOW eco-wax is a no-brainer. It's 100% plant-based and environmentally safe, not to mention it works great. This petroleum-free wax, is refreshingly non-toxic smelling and works just like good ski wax should. Choose from a universal temperature wax or one of the temperature-specific or performance-focused formulas. If the skier on your list needs the full hot wax kit to kickstart their hoe waxing program, mountainFLOW has a nice one with a dedicated wax iron, wire brush, ski scraper, brakes retention straps and a sweet carry case — mountainFLOW eco-wax Kit 
Give'r Leather Ski Gloves – $44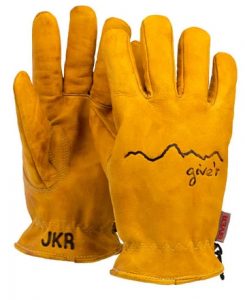 We think the best backcountry ski gloves are equal parts ski glove and work glove merged into one, which is why leather gloves make so much sense for backcountry skiing. The Give'r Classic Glove is something every skier can use. Based on the classic work glove, they are lightly insulated with a full and durable cowhide build. They are well-suited to wear on the skin track and general winter use for shoveling and wood stacking. The price is right, and you can get them personalized with initials for that special someone on your gift list. Want an even warmer glove, check out the Give'r 4 Season
Dragon RVX OTG Goggles $230
Goggles are required equipment whether you're backcountry or resort bound. We're impressed with the optics and simplicity of changing lenses on the Dragon RVX OTG goggles. We're talking frameless style and a cylindrical lens with impressive wide screen optics. They include a bonus lens and Dragon's Swiftlock 2.0 Lens Changing System that lets you swap out lenses with the quick flick of a hidden lever, so you're always ready for changing light conditions.
Micro-Plier Multi-Tool – $8
A good multi-tool can help solve countless backcountry repair needs. The Swiss-Tech Micro Plier is a functional and tool for the gram-counting minimalist on your gift list. It includes the basic essentials for turning screws plus the utility of pliers in an ultra-light 1.6-ounce design. Best of all it'sonly $8. Yup, you read that right, eight dollars! Looking for something with a few more options, the Leatherman Skeletool is our top pick for full-size multi-tools. But be sure to get the bit extension too. It more than doubles the Skeletool's functionality. Read more our Multi-Tools for Skiers review
DeFunkify Detergent – $16
You know the drill. Pull a shirt out of your bag, drawer or off the pile on the floor, and see if it passes the sniff test to wear another day. It seems like the older the layer, the lower the chance it will pass the test, regardless when it was last washed. Nothing develops it's own special funk quite like a synthetic baselayer. Well, It's time to help your favorite ski partner smell better! Defunkify is the skier gift that keeps on giving. Defunkify detergent is an enzyme-based detergent that removes odor-causing bacteria down to the microscopic level. And it works! Defunkify Laundry Detergent
BCA Dozer 2H Avalanche Shovel – $79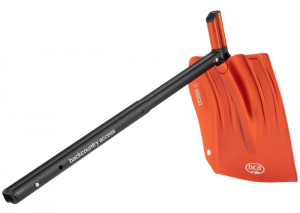 If your favorite skier is headed for the backcountry, a shovel is required equipment. Our favorite shovel is the Backcountry Acces Dozer 2H avalanche shovel. What sets this shovel apart from others? It's all about "hoe mode." You cn rig the shovel for traditional shoveling or like a hoe, where the shovel blade attaches perpendicular to the blade like a hoe. This makes it incredibly effective for moving snow. It also has the durability to match. Once you try this shovel, there's no reason to use any other.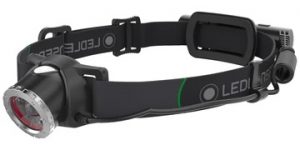 Ledlenser MH10 Headlamp – $70, Max output 600 lumens for 10 hours
The Ledlenser MH10 offers the best weight-to-lumen ratio of all Ledlenser headlamps and has three brightness modes — low (10 lumens), medium (250 lumens) and high (600 lumens). At 600 lumens, you've got enough light that you can actually do some skiing in the dark. Burn time at high is an impressive 10 hours. The long battery life comes from an external battery pack. The battery can be positioned anywhere along the band or even unclipped and stored in a jacket pocket to keep it warm. It's rechargeable via micro USB cord. Check availability on the MH10
Check out our Skier Gift Guide from last year – it's loaded with cool stuff, too.
Book Suggestions For Bacountry Skiers
For the avid reader on your list, here are few ski and avalanche related books that make great skier gifts: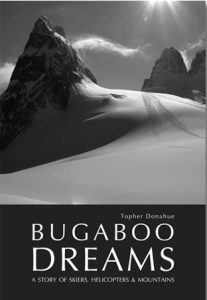 Bugaboo Dreams – $13
Hans Gmoser was a pioneering mountaineer and skier who pushed the limits of skiing and climbing in the Canadian Rockies and beyond. He also happens to have started the world's first heli-skiing operation in the 1960's. Bugaboo Dreams A Story of Skiers, Helicopters & Mountains by Topher Donahue captures Gmoser's spirit of adventure and passion for skiing that gave way to the heli-ski biz. His vision continues today in the form of Canadian Mountain Holidays (CMH), a powerhouse of a business with 12 luxury lodges and access to the remote reaches of the Columbia Mountains in British Columbia.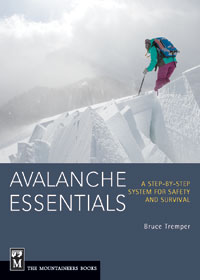 Avalanche Essentials – $16
There's no shortage of books on avalanche safety, and Avalanche Esseintials by Utah Avalanche Center Director, Bruce Tremper, is one of the best,  It's a readable, first person approach to avalanche safety. Rather than focusing on snow science and the technical aspects of slide dynamics, Avalanche Essentials offers a more accessible approach by asking broader questions like: How dangerous is the brain? How dangerous is the terrain? How dangerous is the snowpack? The snow science is there too, but it's the bigger picture discussion that makes this the book to get.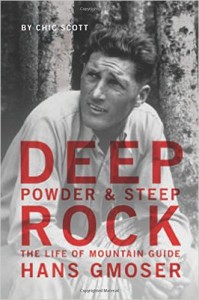 Deep Powder and Steep Rock – $20
Deep Powder and Steep Rock – The Life of Mountain Guide Hans Gmoser – by Chic Scott is a thorough and entertaining biography fitting of Gmoser's accomplishments. Scott, an accomplished mountaineer in his own right, offers a complete window into the life and adventures of a pioneering mountaineer. Raised in Austria during World War II, Gmoser moved to Canada at age 19 and proceeded to pursue his dreams in the mountains. He pushed mountaineering and adventure skiing in the Canadian Rockies and beyond. His drive to climb and ski earned him a reputation summed up in the statement, "On an expedition with Hans, suffering was mandatory, pleasure was optional."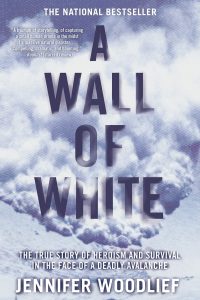 Wall of White – $17
In 1982, at the Alpine Meadows ski resort near Lake Tahoe, an unforeseeable confluence of natural events created the conditions for an unimaginable disaster. A massive and historic avalanche cycle hit the base area and parking lot beyond, engulfing unsuspecting vacationers as well as resort employees working in spite of the danger, killing seven and leaving one victim buried alive under the snow. Wall of White sets the stage with the weather and snowpack details plus the human backstory that all lead up to the event and chaotic days that followed.