Patagonia Nano Air Light Hoody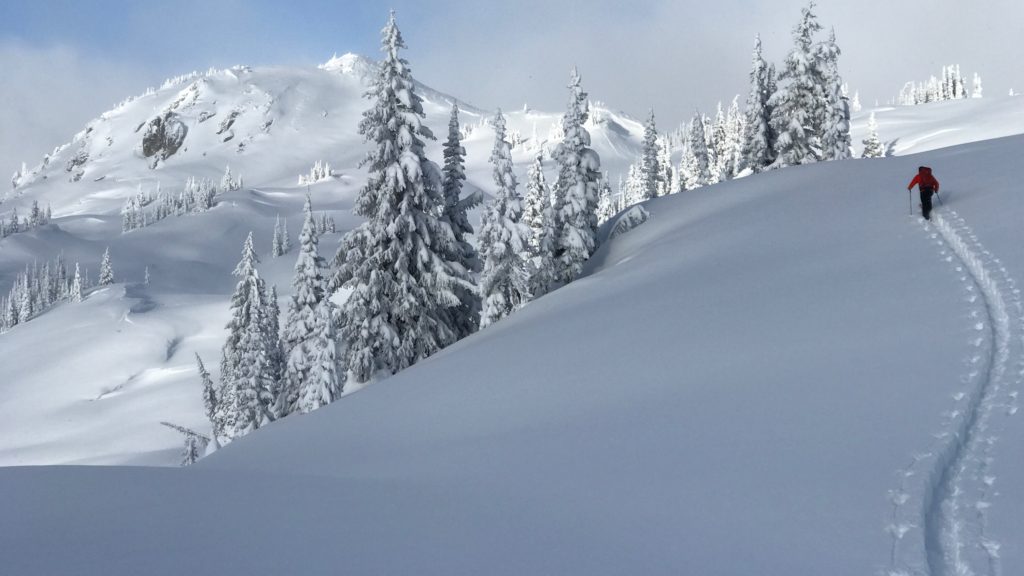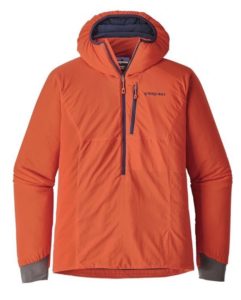 Finding the magic layering system that is warm yet breathable enough handle breaking trail and uphill travel is no simple feat. First off, everyday is different – sun, wind, temp, precip – they all vary by day and even aspect. Second, everybody is different – some of us run hot, others run cool. So how do you find the best layering program for trail breaking and skinning uphill? Well, you experiment. And, the truth is, you need a variety of solutions to meet a variety of conditions. However, there are a few overriding characteristics that are important when layering for uphill travel – number one being breathability. Truly breathable gear is essential to regulate your body temperature and balance the heat generation of climbing uphill with the need for some degree of insulation in cold temps. Breathable or active insulation gets lighter and more breathable every year. The latest highly breathable insulation piece to make its way into the Off-Piste Mag test kit is the Patagonia Nano Air Light Hoody.
Nano Air Light Hoody Tech Talk
The Nano Air Light, as the name implies, is a lighter variation of the popular Patagonia Nano – (read more about the Nano Air). The Nano Air Light is also more breathable – in fact, according to Patagonia, it's three-quarters more breathable than other Nano products.  Three-quarters more breathable is a stout claim – that's 75% more air flow. You might ask if it still insulates. Well, the answer is yes and, according to the specs, it's rated at 70% of the insulative value of the full Nano. Ok, that's enough geek spec talk for the moment.
Best Use
How does it work? I wore the Nano Air Light daily for a week of ski touring in reasonably cold December temperatures (5-15 degrees Fahrenheit/ -15 to -10 Celsius). The jacket was more breathable and warmer than I expected. I matched it with a lightweight base layer and a pair of softshell touring pants for the uptrack and found it managed my needs for warmth and ventilation very well. The jacket is light – 10 ounces / 300 grams – and held virtually no moisture. It wicks and breathes incredibly well for an uninsulated jacket. And it provides surprising warmth for it weight and breathability. The back – under my daypack – was the only spot to hold any noticable moisture, but it dried quickly once I removed my pack and readied for the descent. Given the cold mid-winter temps, I was able to wear the Nano Air Light all day without layer adjustments beyond adding a jacket for the descent.
The Nano Air Light Hoody is a great match to high output aerobic activity – like ski touring. It ventilates and effectively wicks moisture under high exertion, while offering enough insulation to keep you warm under a shell on the descent.
Check prices on the Nano Air Hoody and support Off-Piste Mag
More breathable insulation jacket reviews:
Outdoor Research Ascendent Hoodie