Lightweight Insulation for the Uptrack and More
So compact and light, there's no reason to leave it behind, the Arc'teryx Atom SL Hoody is a superlight shell for ski touring and active pursuits. It's also the lightest weight model in the Arc'teryx Atom jacket line up – a collection of synthetic-insulated shells designed for moving.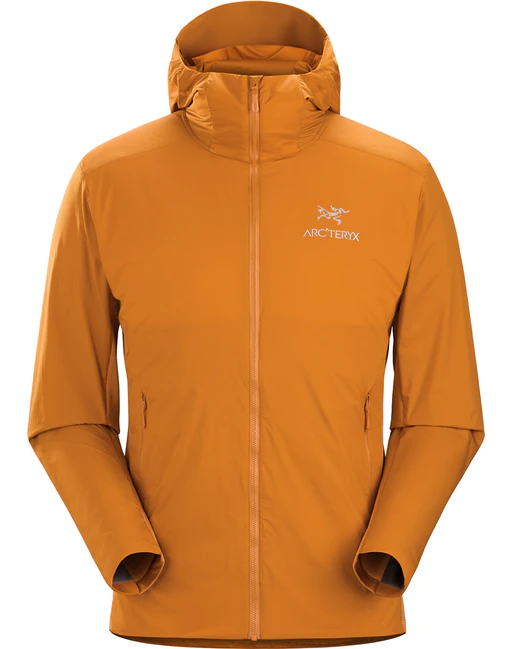 At first touch, the Atom SL feels too light to make much of an impact on your layering system, but that's exactly its strength. It's essentially a lightweight nylon shell with ultralight insulation in the chest and back and no insulation in the arms. Stretch panels down the sides enhance breathability and range of motion for an unrestricted feel. It's so light and breathable that you can wear it during skin track efforts, but there is still enough insulation to make a difference when you layer it under a shell for the descent.
The Arc'teryx Atom SL Hoody has served me well this winter as that lightly insulated layer I can wear all day. On colder days, I've been wearing it with a light baselayer on the skin track and sometimes with a vest when the wind or temps warrant extra insulation. It breathes enough for uphill atravel and serves as a mid-layer when skiing down.
It's a Spring Layer Too
With warmer spring temperatures in the air, the Atom SL Hoody is proving to be even more versatile. It's the lightweight shell you can pack for spring missions and fair weather touring. And it still offers the versatility to double as a midlayer if you need to pull on a bigger puffy or shell.
Its breathability, lightweight feel and trim fit have earned it a place in my touring kit for almost any weather conditions. Weighing in at a just 9 ounces (255 grams), it packs down small enough to keep all but the most over zealous gram counters reasonably happy. 
Check availability of the Arc'teryx Atom SL Hoody $229 and support offpistemag.com when you make a purchase through our links
Need a warmer jacket that still offers great breathability, read our review of the Arc'teryx Proton LT