Artilect Boulder – Next Generation Merino Baselayers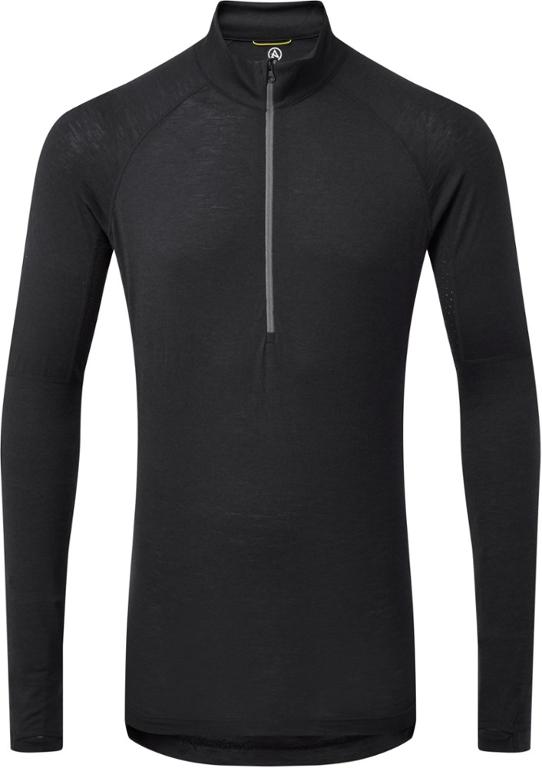 Your layering system is only as effective as its foundation. So, it pays to wear a good baselayer. Breathable, sweat-wicking and quick-drying baselayers are the key to staying warm, dry and comfortable when backcountry skiing. I've tried countless baselayer materials over the years — synthetics, merino, blends.
Synthetics breathe and wick well, but they also develop their own special odors after a season of use and don't hold up well to multi-day use. Merino beats the odor problem naturally, but it's often too warm for trail breaking and uphill travel and simply holds more moisture than synthetics leaving you feeling damp after uphill sessions. Merino-synthetic blends balance the pros and cons, but still don't really solve them.
Enter Artilect — a new merino brand out of Boulder that puts a new spin, literally, on merino yarn. Artilect baselayers feature Nuyarn — a new way of creating merino yarns. The result is lighter, more breathable and better moisture wicking merino. And it it really works.
What is Nuyarn?
Nuyarn represents a new way of spinning merino into yarn. Created in New Zealand, Nuyarn is based on a twist-free way of spinning the actual yarn that results in increased loft, faster drying and more elsticity over traditionally spun merino. You can read all the details at Nuyarn. It doesn't look or feel much different than traditional merino. If anything, it's softer and nicer against the skin. But it's most definitely lighter feeling, more breathable and, most importantly, holds less moisture.
Artilect Boulder Baselayers – Lightweight, Sweat-Wicking, Odor-Fighting

The first Artilect baselayer I tested was the Darkhorse Zoned Merino. The Darkhorse layers proved that Nuyarn outperforms traditional merino. But at 185gsm, they are a bit heavier weight than I prefer for strenuous aerobic activity like ski touring or nordic skiing — though they are great for resort skiing. Then came the Artilect Boulder baselayers. At 125gsm, the Artilect Boulder layers are truly lightweight. There's no question they outperform similarly weighted materials for warmth, which means you can get away with lighter or fewer layers when touring.
The Boulder layers also breathe and wick sweat through hard efforts very well. It's hard to say if they hold less water than a synthetic layer under heavy sweat pressure, but there's no doubt that the Artilect Boulder with Nuyarn merino outperforms and dries faster than traditional merino. Given its high level of performance, the lightweight Nuyarn merino has taken on most-favored status in the baselayer quiver this season. It feels great, breathes great, wicks great and it doesn't stink.
Adding to their performance are subtle details like the enhanced breathability of perforated panels (made with the same Nuyarn merino) under the arms on the shirts and across the top of butt on the pants. Thumbloop cuffs on the shirt help keep the sleeves in place and are a favorite detail for helping to seal out cold air.
The New Favorite Merino Underwear
Following a couple months of backcountry touring and Nordic skiing, the Artilect Boulder merino underwear has become the new go-to layer. The 125gsm is ideally weighted for ski touring and active pursuits like Nordic skiing. It's warm but not too warm. And it breathes and wicks so well that it's hard to reach for any other layer.
I'm typically skeptical of performance claims, but the Artilect baselayers with Nuyarn merino live up to their claims of enhanced breathability and quick-drying. They cost a little more than quality synthetics, but they are also likely to last longer, feel better and smell less than any synthetic baselayer. You can learn more at the Artilect website.
Artilect Boulder Lightweight Merino Baselayers: $95-$105
Read more layering tips for backcountry skiing
purchasing through or links helps support the site