Artilect Darkhorse Zoned Merino Baselayers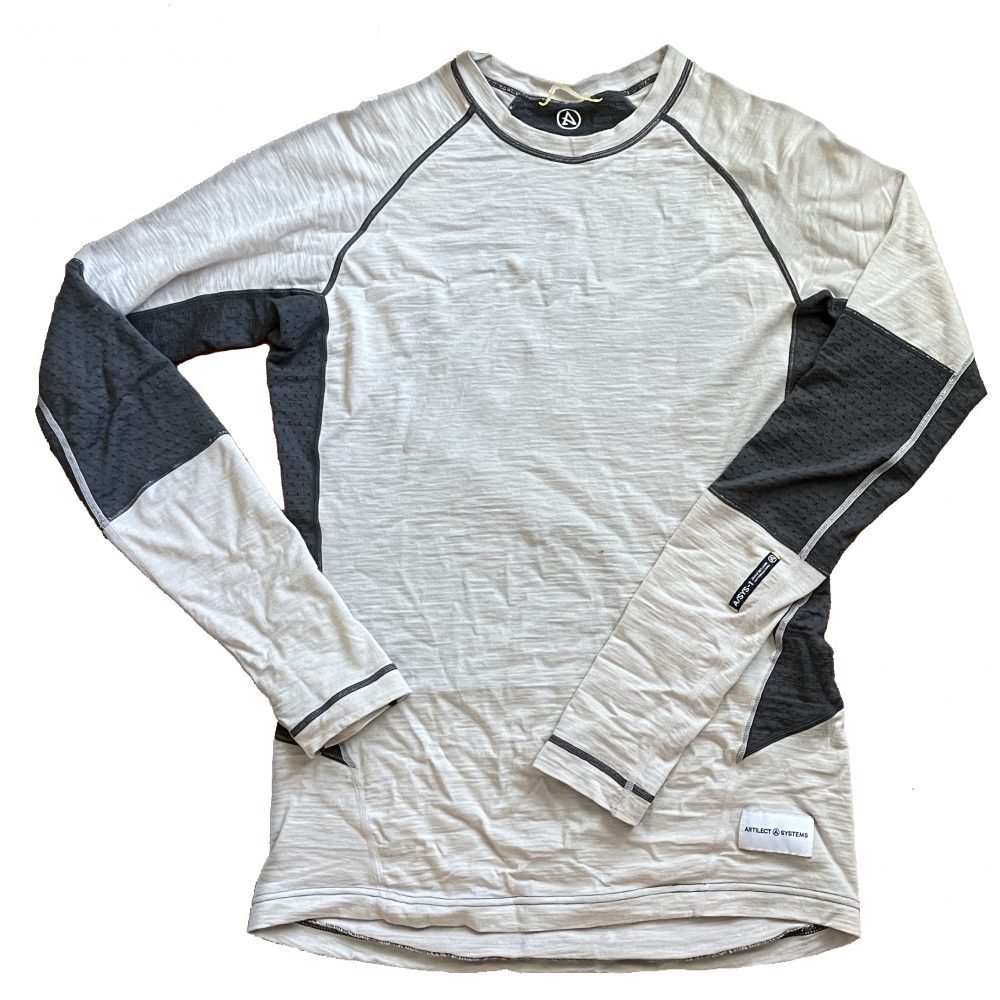 Not all baselayers are created equal. And like any system, your choice of layers is only as good as its foundation. In other words, it pays to wear good baselayers. Breathable, sweat-wicking and quick-drying baselayers are key to staying warm, dry and comfortable when backcountry skiing. I've been wearing a new merino baselayer from a company named Artilect. What makes this news is that Artilect uses a new merino yarn called Nuyarn that claims increased performance over traditional merino.
What is Nuyarn?
Nuyarn represents a new way of spinning merino into yarn. Made entirely of Nuyarn, the Artilect Darkhorse Zoned merino baselayer has a rated weight of 185-gsm and feels comparable to a lightweight Capeline or similary weighted merino. Unsurprisingly, it's warmer than similar layers I've worn. The extra warmth is due in part to it being merino. But it's also because of its Nuyarn construction. Created in New Zealand, Nuyarn is based on a twist-free way of spinning the actual yarn that results in increased loft, faster drying and more elsticity over traditionally spun merino. You can read all the details at Nuyarn. It doesn't look or feel much different than traditional merino. If anything, it's softer and nicer against the skin.
How Does it Compare to a Traditional Merino or Synthetic Baselayer?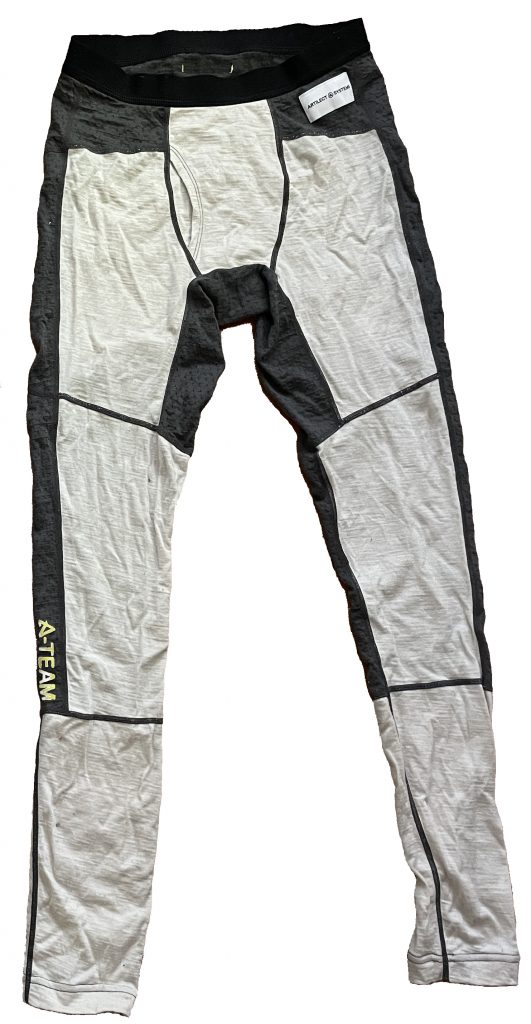 With many days of ski touring, skate skiing and cold weather cycling in the Darkhorse top and bottoms, I can say it performs great. Merino has its known advantages. It's generally warmer, stinks less, feels nicer and is more sustainable than a synthetic. It's also no secret that a good quality synthetic baselayer like Patagonia Capeline is hard to beat on the sweat-wicking, quick-drying front. The Darkhorse has easily earned most-favored status in my layering quiver for the coldest days. There's no question it outperforms similarly weighted materials for warmth, which means you can get away with lighter or fewer layers. It wicks sweat through hard efforts very well and is especially effective at holding in warmth throughout the day. It's hard to say if it absorbs less water than a synthetic layer under heavy sweat pressure, but there's little doubt that Nuyarn outperforms and dries faster than traditional merino.
Body-Mapped Design
Beyond the performance advantages of Nuyarn, the Artilect Darkhorse uses a body-mapped or zone approach that features perforated panels in high sweat zones. The panels (dark areas in the pictures) are the same Nuyarn merino as the rest of the garment, but are perforated for increased breathability. And Artilect nailed the design with liberal use of the breathable zones including the full back panel of the shirt and the full back hip area of the pants – the exact zones that get wet and stay wet when you wear a pack all day. Add thumbloop cuffs for the shirt sleeves and a really nice soft feel throughout, and the Artilect Darkhorse Zoned Merino baselayers do a great job.
Botton Line
The bottom line is that Artilect designed a great baselayer. From the performance benefit of Nuyarn to a well-executed product, Artiect merino is nice stuff. I've put the shirt throught he ringer of multi-day trips and nearly a full year of use; and there is no hint of funky odor — one of the many benefits of merino. While the Darkhore is a little warmer than I like for milder Northwest ski days, it's a great weight for colder days. I haven't had a chance to test Artilect's lighter weight 125-gsm Boulder merino layers, but I expect that they would perform similarly across a wider range of temperatures than the heavier 185-gsm Darkhorse merino.
Learn more at Artilect
Read more about layering for backcountry skiing
Read about detergent that fights funky baselayer odors