Go Light. Go Breathable. Go Far.
You can backcountry ski in a fully waterproof, breathable hardshell ski jacket and pants, but I'm not sure why so many people do. Waterproof membrane shells like traditional two- and three-layer GORE-TEX — or any of the myriad of alternatives — are essential when skiing at the resort. However, they're just not necessary for backcountry skiing. In fact, they'll leave you sweaty and damp, no matter the weather. When you're working hard breaking trail and skinning, highly breathable soft shells like the Arcteryx Procline jacket and pants actually keep you dryer in all weather conditions except for rain.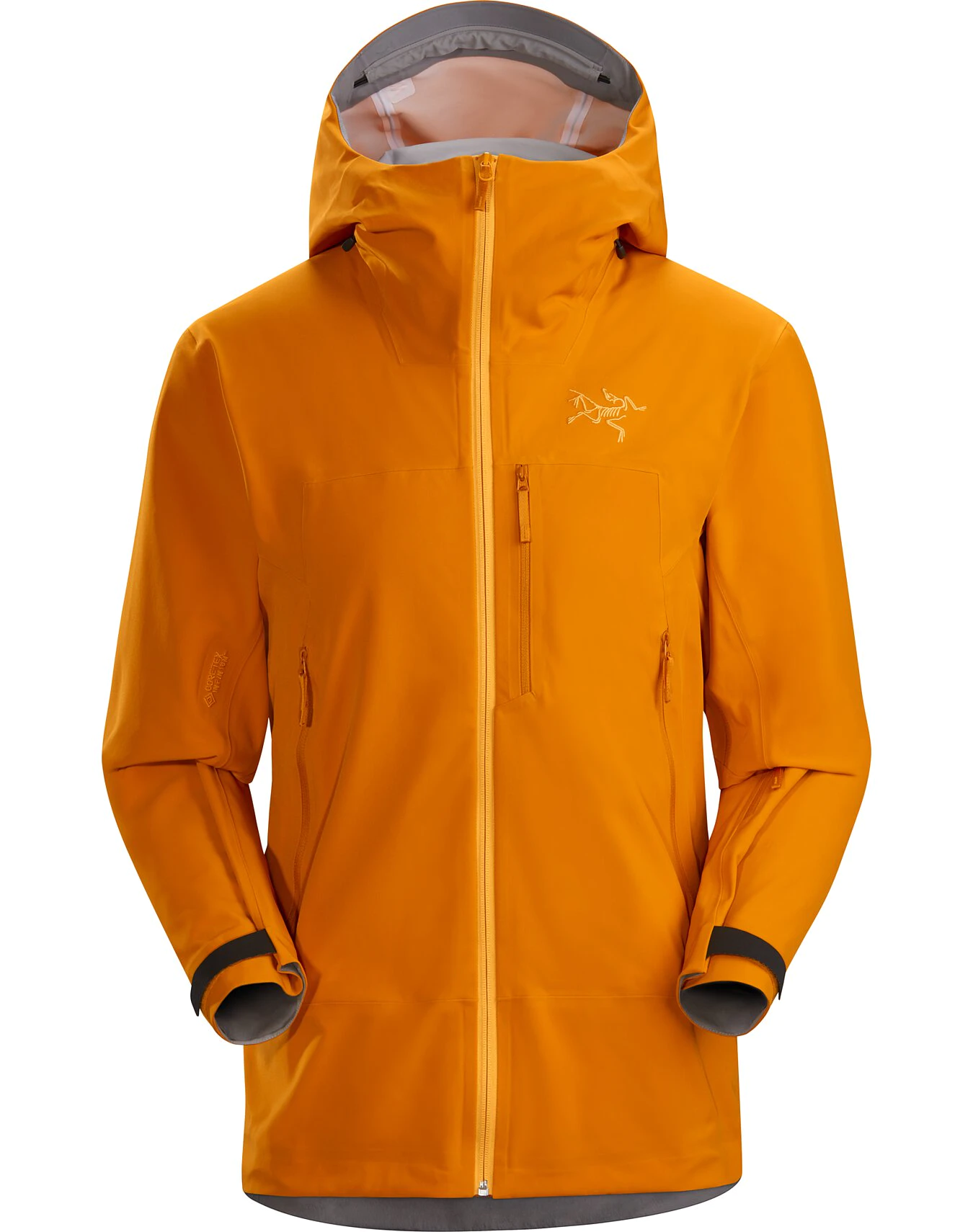 I have skied for literal decades in all forms of weather — stormy, sunny, windy, mild and extremely cold days — in softshell ski pants and a breathable jacket without want (or need) for full waterproof protection. The Arcteryx Procline jacket and pants are purpose built for backcountry skiing. They use highly breathable, windproof and extremely water-resistant GORE-TEX Infinium throughout. The result is lightweight, breathable gear that keeps you drier and more comfortable on the inside, which leads to fewer layer changes and more time skiing.
Arc'teryx Procline Backcountry Ski Jacket
Waterproof shells keep snow and rain from soaking through to your base layers. But if you've ever broken trail in a waterproof shell jacket, you know that you end up wet on the inside from sweat anyway. Backcountry skiing requires breathability to stay dry. The Arcteryx Procline jacket brings it. Made from GORE-TEX INFINIUM — a windproof, highly breathable and very weather-resistant laminated fabric. The Procline jacket has the breathability you need to stay dry on the inside while skinning, the wind protection you need in exposed terrain and the water resistance to handle shifting weather. It's also lightweight and packable. GORE-TEX INFINUM is not the Windstopper of old that was thick and bulky. It's low-profile, soft and full of stretch.
The Procline isn't a totally minimalist shell either. In typical Arcteyx fashion, it includes thoughtful features that enhance all that's good about it without adding unnecessary weight or clutter. Generous pit zips further enhance breathability and venting. Hand pockets offer large openings for stowing light gloves or snacks during transitions. Two ultralight mesh drop-in pockets provide quick access storage. And a small inner zip pocket holds a phone or other small stuff. Simple adjustable cuffs make for low-profile sleeves. Its trim fit has plenty of room to move and an overall longish cut makes sure there's plenty of jacket below your waist. The only questionabe feature is the built-in powder skirt. It's light and all, but it's just unnecessary. The addition of a RECCO® reflector is a nice touch.
Check prices and availability of the Arcteryx Procline backcountry ski jacket $499
using our affiliate links helps to support offpistemag.com
Arc'teryx Procline Backcountry Ski Pants
Breaking trail in waterproof shell pants leaves you damp and sweaty from the inside out. Like the Procline jacket described above, the pants use full GORE-TEX INFINIUM for enhanced breathability. These pants keep you dry on the inside when skinning with all the wind and weather resistance you need for exposed ridges and stormy weather. Weather-resistance is two part. It's a combination of the tightly woven softshell fabric and a durable water-resistant finish.
Overall, they are pretty minimalist in their features. Generous knee-to-hip vents on each leg let you dump heat if needed. A single thigh pocket on the right side has an internal loop to secure a beacon (read more about putting your beacon in your pocket here). Wide cuffs with a durable instep reinforcement give you plenty of room to manage buckles. Built-in gaiters are overkill, but definitley seal out snow.
Although Arcteryx calls their cut slim, the Procline pants offer a balanced fit that's not too tight or too loose and feels true to size. Somewhat surprisingly, they do not include suspenders or even have suspender loops should you like to attach a set. Instead, an adjustable webbing belt keeps them in place.
What makes the Procline ski pants shine is their light feel and breathable, ventable design. They don't weigh you down, yet they have all the weather protection you need for extended ski tours. Just like the jacket, they are designed for dedicated backcountry skiers. There's no unnecessay features or questionable design priorities. We are talking light, comfortable pants made for ski touring.
Check prices and availability of the Arcteryx Procline backcountry ski pants $299
using our affiliate links helps to support the site
Read More
Check out our GORE-TEX guide or see our other ski jacket reviews and backcountry ski pants reviews