Elan Ripstick 106 and Elan Ibex carbon 94 xlt
Theres a healthy snowpack in the Northwest and it's been a great spring for ski testing.  We've been putting skis from Voile, DPS, Black Diamond, Salomon, Elan and others through the paces on Mt. Hood. Yes, you heard that right Elan is entering the backcountry ski market.  It'd been decades since I jumped on an Elan ski until last month when we tested two different models, the Elan Ripstick 106 and the Elan Ibex 94 XLT. The Ripstick series debuted this year in the Elan freeride/alpine line, while the Ibex 94 XLT, a dedicated backcountry board, is new for 2018 season. Both skis impressed testers, but they are two very different skis.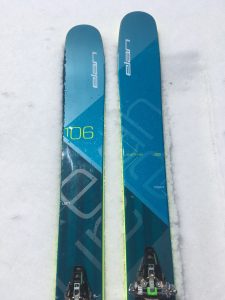 The Elan Ripstick 106 is a do-it-all board with a lift-serve bias. The wood and fiberglass layup handles all conditions with a damp feel and a reasonably light swing weight – there's no metal in the layup. Sidewall construction adds confident edging, while the modest tip and tail rocker serve up an energetic ride and forgiving feel that is ready for changing snow conditions and a variety of ski styles. At about eight pounds a pair, it's weight is respectable by freeride standards, but on the hefty side when compared to the weight of the lightweight dedicated touring sticks available today.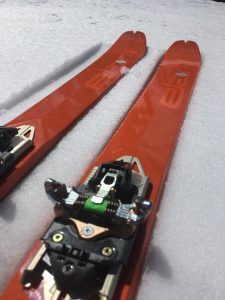 The Ibex 94 is not simply a lightweight edition of the Ripstick. It's a standalone design that features carbon to reduce weight and it's own distinct shape – a shape that is surprising similar to the Dynafit Tour line, but we'll save that discussion for another time. It's Elan's first foray into dedicated backcountry ski design and they are on to something. The Ibex 94 handled mixed spring snow conditions at the ski hill far better than we had anticipated. From firm morning snow to overripe afternoon corn, the Ibex was easy to handle and always ready to turn. It offers a nice blend of the light-and-lively feel that comes with a sub-six-pound ski, but with enough integrity and dampening to push through mixed conditions and handle being driven reasonably hard. We were impressed.
Next up is our first impressions of the latest Black Diamond Route Series.
Shop bc.com for your quiver-of-one backcountry ski or see what's avail at rei