Patagonia Reconnaissance Ski Pant Review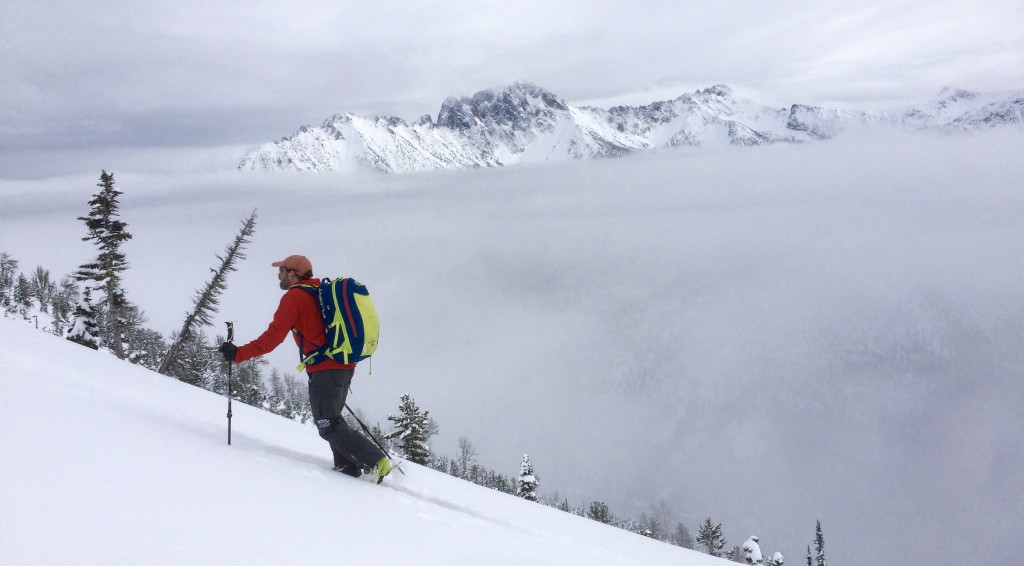 I spend nearly every day of the winter in softshell pants. Finding the perfect do-it-all pant is nearly as challenging as finding the perfect quiver-of-one ski. I've had my favorite pants over the years but, in the ever-evolving world of fabric and our newer-is-better culture, it seems like the shelf life of even the best products is just a few years.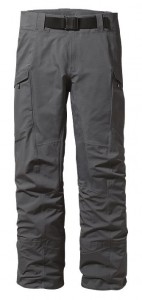 Some of the features that are most important to me in a softshell ski touring pant are fit, breathability and weather protection. Historically, many of the pants I've used for backcountry skiing were just summer alpine climbing pants. They were ideal in many ways (breathable and light), but the cut suited alpine climbing not ski touring and it was often a struggle to get the cuff over a ski boot. Nowadays, many companies offer pants specifically cut for skiing with more generous thighs and cuffs.
The reason for touring in a soft shell pant is the breathability on the uphill. We all know that 90% of the touring day is spent in uphill mode, and our clothes need to address that. An old friend of mine summed up wearing hardshell pants perfectly during a warm climb up a peak in the Chugach where he had mistakenly worn hardshell pants. "I'm making butter up here!" Enough said. Finally, while the pants need to be breathable, they also need to keep us dry when we are skiing waist deep snow.
The Do-It-All Ski Pant
The latest pant that I've been ski touring in is Patagonia's Reconnaissance ski pant. As part of a new line of dedicated backcountry skiing pieces, the Recon pant is the latest version of Patagonia's do-it-all ski pant. The fit is ideal for ski touring – roomy, but not too baggy. It fits easily over a touring boot, and has an inner gaiter to keep snow out of your boots when you are booting up. The thighs are roomy enough that they don't bind when high-stepping while breaking trail in deep snow. The pants also sport a removable, built-in, elasticized webbing belt that does a great job of keeping the pants secure. Belt loops still exist if you prefer to wear your studded leather belt while touring.
The pant is actually a hybrid construction as opposed to being pure softshell. Patagonia uses a mix of a breathable, stretch woven fabric on the front of the legs, with a 3-layer hardshell on the sides and bottom of the legs. The combination makes for a lightweight and very breathable pant. As someone who rarely tours in long johns, I found the hardshell sections of the pant a bit cold against my skin and with little insulating value. For the first time in years, I find myself wearing long underwear most days that I ski in this pant. If you start to overheat the Recon offers some vents on the back of the thighs to dump heat and allow a breeze to cool things down.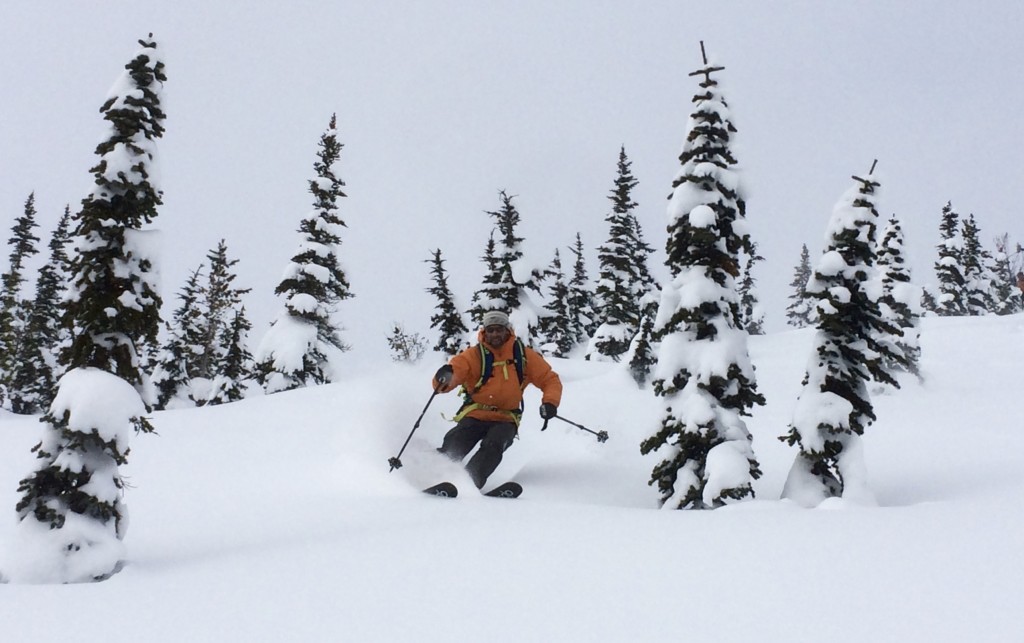 The weather protection of the Recon pant is superb. With a hardshell in most of the places that snow contacts the pants, they offer the best of both worlds in that regard. Like most outerwear these days (soft or hard shell), they come with an excellent DWR (durable water repellent) finish that keeps moisture beading up on the fabric. Minimizing the number of times you launder the pants helps keep the DWR intact, and throwing them in a warm dryer can help bring back some water repellency in any pant when it starts to wet out.
There is one big thing that I think would improve these pants. Many touring pants now offer a dedicated beacon pocket with some type of reinforced leash attachment method. With only 2 thigh pockets on the pants, those folks that like to carry a beacon in their pocket are forced to use one of these, and clip the leash off to a belt loop. They do meet the beacon carrying requirements of an internal, zippered pocket, though the thigh is a less ideal location due to the likelihood of damage to the beacon in a hip-check type of fall on firm snow. The pants also come with a RECCO reflector sewn into the leg of the pant. I'm not sure why a backcountry skier would need this since they should be carrying a beacon, but RECCO is found inmate and more garments.
In all, the Reconnaissance pant is a well built and comfortable ski touring pant, with a ski-specific fit, good breathability and great weather protection.  While they could be a little warmer, they layer easily with long johns and offer an easy way to dump heat on warmer than expected days. We would love to see Patagonia acknowledge the fact that many skiers carry beacons in a pocket and develop a dedicated pocket to address this.  In the meantime, that won't keep me from using these as my go-to backcountry ski pant. $349.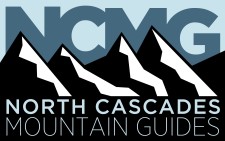 Shop for the Patagonia Recon Pants 
Check out more recommended backcountry ski pants
Outdoor Research Trailbreaker Pants