Outdoor Research Face Mask Review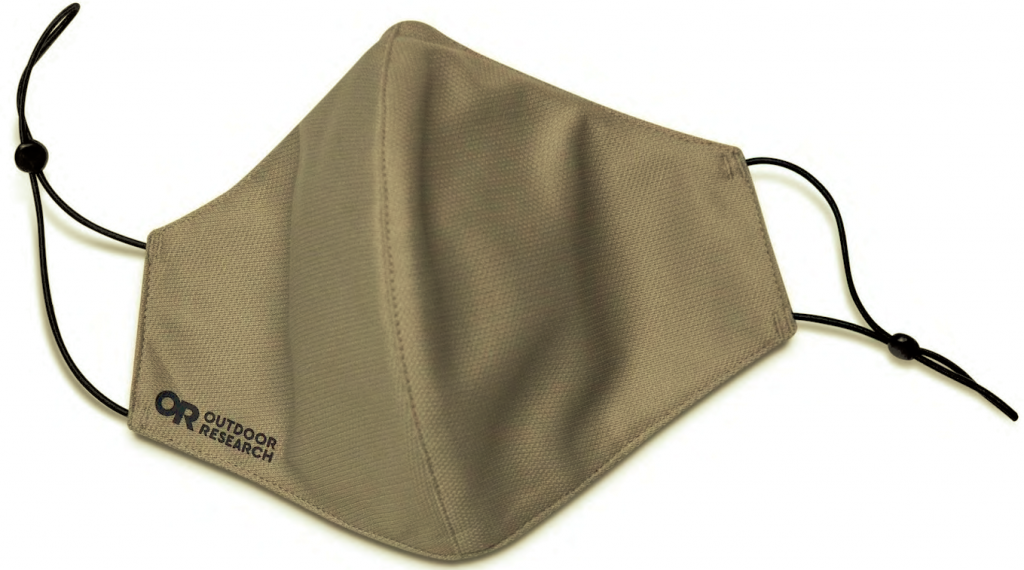 Welcome to the new norm – face mask required. There's no need to debate or explain. The bottom line is that face mask wearing is going to be with us for the foreseeable future. Lots of great outdoor brands have jumped on face mask production, we thought we'd see what a nice commercially made face mask feels like. I've managed with a combination of homemade cloth masks and a mask I picked up in Vietnam a few years back. But as we are all learning there are some drawbacks to simple cloth models. Not to mention it's important to have more than one mask in your quiver. Enter the Outdoor Research Essential Face Mask.
So what's it like to upgrade to a well-designed, commercially made face mask? Well, it feels pretty nice. Of course, there are no guarantees a mask is going to keep you from getting sick, but between its adjustable fit, high-quality materials and an internal filter option, the OR mask feels secure, comfortable and a significant upgrade in efficacy from the masks I have used up to this point.
Fit
Fit is important on two levels. One, proper fit improves mask functionality. And two, proper fit makes mask wearing more comfortable. The OR face mask includes a flexible nose wire for secure fit over the bridge of your nose and easily adjustable ear loops to find the right tension. The combination does wonders for creating a good seal and a comfortable, distraction-free fit. It feels much more substantial and, dare I say, safer than a basic cloth variety mask.
OR includes a three-pack of filters, and the mask is treated with HEIQ V-BLOCK® NPJ03 – a Swiss antimicrobial technology which makes treated textiles resistant against degradation by microorganisms and inhibits the growth of bacterial odors. It's added to the fabric during the final stage of the textile manufacturing process. You can learn more about that here.
The Filter
While the mask can be worn with or without the included filter, the filter presumable ups the protection level. According to OR, the included filter effectively filters greater than 95% of virus, bacteria, and particles in accordance with ASTM test standards and reduces the risk of contaminant transmission when used in conjunction with a mask. In other words, the filter helps.
The mask is washable, it's made in the USA and it's only $20.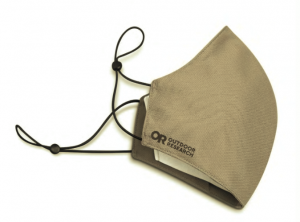 Get an Outdoor Research Face Mask
Purchasing through the links on this page helps to support offpistemag.com