Castelli Entrata Cycling Vest – Windproof Front, Breathable Back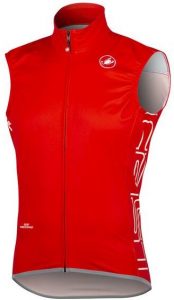 Cycling vests are essential gear for shoulder season rides – or any cool weather riding, really. A good vest balances breathability and wind resistance. It lets you control your temp on climbs and blocks cold wind on descents. With GORE Windstopper® across the front and stretch breathable material across the back, the Castelli Entrata Windstopper cycling vest does just that. It's a versatile layer for getting on the bike when the weather is cool.
GORE Windstopper
Cycling is an ideal use of GORE Windstopper. Like other GORE technologies, Windstopper is a membrane laminated between two fabrics. It's not waterproof like other GORE membranes, but it's totally windproof and reasonably breathable – plus it allows vapor (sweat) to escape. The combination of wind protection and breathability minimizes the chilling effect of descents while still managing heat on climbs. The Castelli Entrata Cycling Vest is more than a lightweight wind vest that you pull on for descents. It's a cycling vest that spans the seasons.
Three Rear Pockets and Plenty of Stretch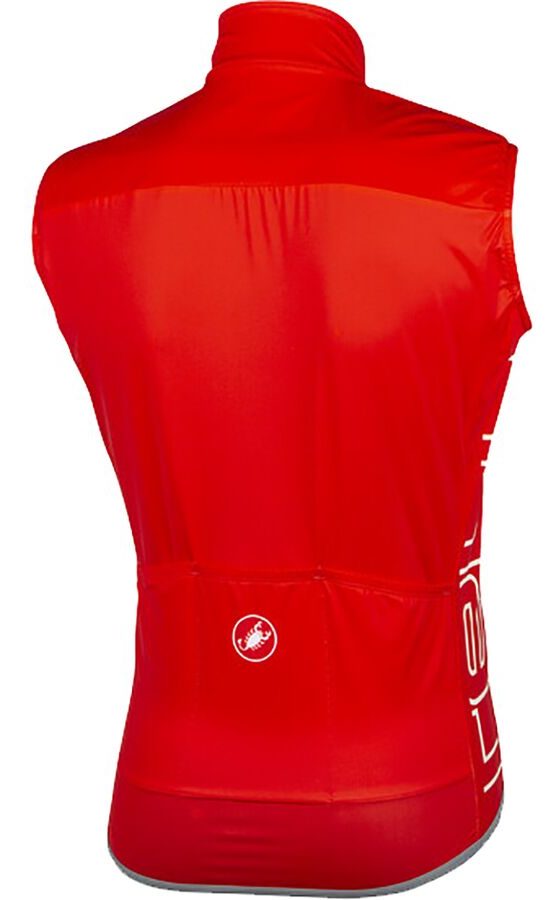 Beyond its wind resistance properties, the Castelli Entrata includes a traditional three-rear-pocket set-up like a jersey, which is a more critical feature in a vest than you might think. Vests without pockets require that you unzip and fumble with flapping layers to access jersey pockets – a practice that gets old fast. The Entrata's pockets are deep and roomy with plenty of storage for an additional layer, food, phone, etc. The vest is also full of stretch. The GORE Windstopper front panels stretch, and the full back lycra-like stretch material makes for a snug fit that still gives you full mobility.
Temperature Range
The great thing about the Entrata vest is the wide range of temps and conditions where it works. I've been using it from about 32F-60F. It has become a key layering piece. On the coldest days, wearing it over my jacket actually sets me up with easily accessible pockets and an extra layer of core warmth to guard against chilly descents. It essentially adds a windproof core layer to my otherwise non-windproof kit. On warmer days it's simply the vest layer that adds coverage over a jersey. Throw a light rain shell like the 7-Mesh Oro GORE SHAKEDRY jacket in the back pocket, and you're set up for some serious wind and rain squalls.
Packability
The Entrata is a fully-featured vest, and it's plenty light and packable enough to stow in a jersey pocket. It's a vest for the days when you are likely to wear a vest all day. If you're looking for a minimalist vest to throw on for descents and stow in your pocket for climbs, look for a lightweight ripstop model like the GORE Ambient or the Castelli Squadra.
Bottom Line
A cycling vest is probably the single most versatile piece of kit you can own. The Castelli Entrata Windstopper Vest gets high marks for wind protection and breathability, which simply broaden its versatility even more. With three full-size rear pockets, it's a layer you can wear all day. The combination of GORE Windstopper and breathable stretch fabric give it a substantial feel that performs across a wide range of conditions. From cool and damp to clear and cold, it adapts to the conditions of the day.
support offpistemag.com when you shop using our affiliate links