Essential Backcountry Equipment — Climbing Skins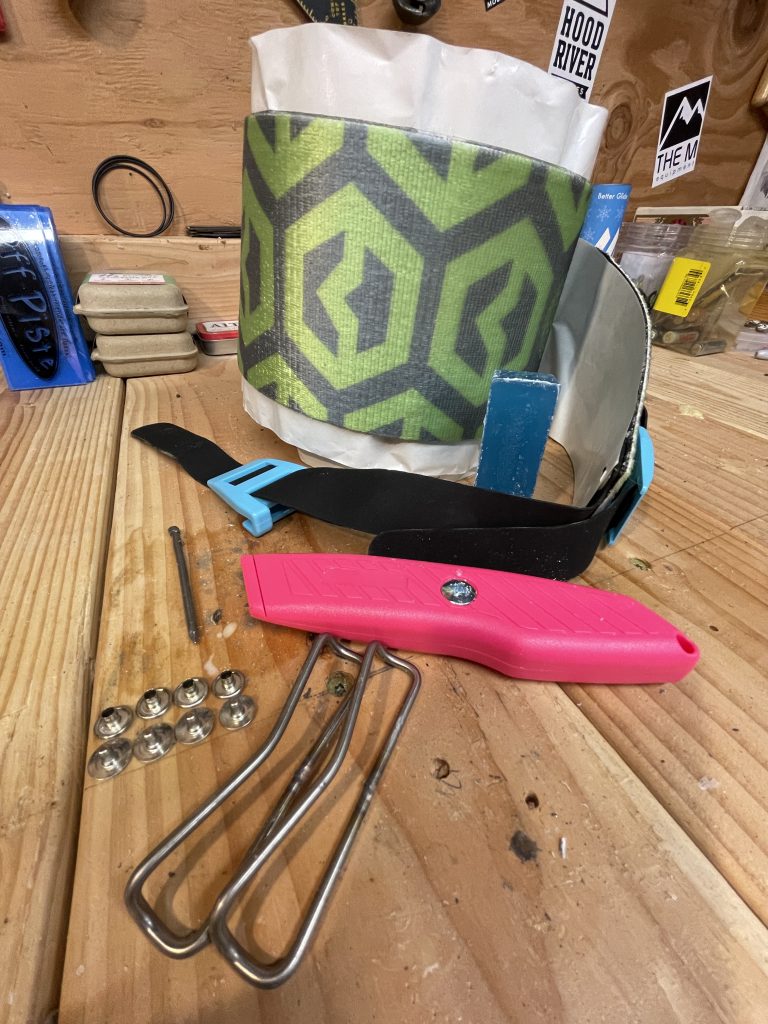 Climbing skins don't get nearly as much attention as skis, boots and bindings when building out a backcountry ski kit. Nonetheless, skins are essential equipment for backcountry skiing and deserve some real consideration. The big questions when looking for skins are: What's the best plush — nylon, mohair or a blend? What's the glue reputation? What are the tip and tail connections?
There are a surprsing number of climbing skin options on the market: Black Diamond, G3, BCA, Pomoca, Coltex, Voile, Contour, not to mention a few ski companies that market skins with their skis (usually rebranded versions of one of the above brands). And now there's a newish player in the climbing skin game too, Big Sky Mountain Products (BSMP). I say newish, because while their name is new, they essentially took over the Climbing Skins Direct business, which was a direct offshoot of the original Ascension Skins Company.
Big Sky Mountain Products
While their roots set the stage, it's clear that BSMP is putting fresh energy into their product offering and infrastructure. Their website (www.skiskinsonline.com) is loaded with useful info about climbing skins. From understanding different types of plush to proper care and use techniques, it's all there.
While they essentially offer one climbing skin (they use the same nylon plush on all models – with two print/color options), they have multiple tip and tail variations and, of course, widths to consider. The DIY'r can even order straight up plush with no tip or tail. That's called the naked climbing skin.
What's the Difference?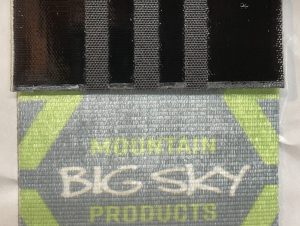 First, Big Sky Mountain Products climbing skins all use the same nylon plush. Nylon plush is known for being durable and offering a balance of grip and glide in a wide range of snow conditions. What sets Big Sky Mountain Products guys apart from other nylon climbing skin options (aside from the fact that they cost $50+ less than the competition)? In general, they have a nice low-profile feel and a familiar do-it-all grip and glide that slides as well or better than other nylon climbing skins on the market (we did not do side-by-side testing). The real difference from other similar skins comes down to the glue.
BSMP's glue has its origins with Ascension skins, making it one of the longest running formulas available. This means it's reliable and durable. It also happens to very sticky (especially when new). BSMP's striped application — see image at right — helps  make for easier pulling apart in the field. You can also use cheat sheets or glue savor sheets in the field to hep make them easier to pull apart when new if needed. However, BSMP does not recommend cheat sheets for long term storage with their glue.
I've been testing the BSMP Rover climbing skins. The Rover skins feature a pre-installed and adjustable tail clip but require trimming to length and width plus the installation of the tip clip. The tip and tail connections are standard fare with a low-profile metal tip and a wide, secure and easy-to-adjust tail clip. They include a small block of skin wax, too. It's recommended that you apply the skin wax before you put them to use — just rub it on the skin plush.
Setup – Tip Installation and Trimming
The Rover climbing skin setup is straightforward. But if you've ever cut skins to length and width before, you know that a little DIY-know-how and attention to detail make a big difference in keeping the cuts straight and tidy. A sharp knife helps, too, and BSMP includes a sharp box cutter knife in the kit.
Setup is a two-step process. First is trimming to length and installing tip clips. The only tool needed that is not supplied is a hammer and maybe a tape measure or ruler if you like to be precise. The next step is trimming to width, and the supplied box cutter makes trimming easy.
On Snow – Balanced Grip and Glide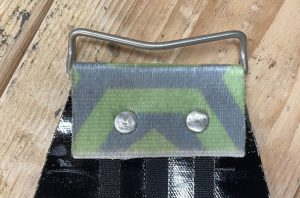 The BSMP skins offer a balance of grip and glide. You can get a little better glide with a mohair or mohair-blend plush, but the Rover's nylon plush is just right for all-conditions use. It climbs well and offers long-term durability to match their glue.
The included skin wax keeps the plush gliding well, and the Rover skin is a solid choice for any kind of touring. A little DIY experience makes the setup a breeze, and the skins come with everything you need for setup except a hammer.
Climbing Skin Care and Use Tips
Dry them out overnight after each use
When possible, it's best to peel your skins apart and leave them drying with the glue exposed. Don't leave them too close to a heat source such as a wood stove, as excess heat can ruin your glue.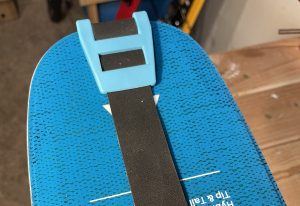 Keep the glue side clean
A little dirt or dog hair won't ruin the glue, but the cleaner the better.
Keep your skis clean and waxed
Skin glue performs best when ski bases are well cared for. Overly dry bases tend to pull glue off the skin.
Wax your skins, too
BSMP recommends rubbing skin wax into the skin plush both with and against the fibers. Then, turn your (clean) ski waxing iron on low, and run it over your plush until the wax melts in nice and smooth.