Latest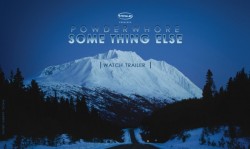 Powderwhore Productions celebrates 10 years of backcountry ski movies with the launch of their latest film trailer, Some Thing Else. From the looks of it team Powderwhore found plenty of snow last season. Enjoy a little powder ski stoke while you can still hop on your bike for a warm weather spin . . . and check out the tour schedule for a screening near you this fall.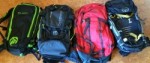 When avalanche airbag packs first began hitting the North American market, they were expensive, heavy and somewhat awkward in design compared to non-airbag packs. Airbag pack design, however, has evolved quickly the past couple of seasons and, though they are still spendy compared to a traditional ski pack, fit, design and pack options have come a long way. As evidenced… Read More
Here's a little Tuesday time waster ski movie for ya. Check out this crew enjoying spring skiing in the Cascades . . . Makin' Bacon – Ski Traverse from Blum to Bacon Peak from Jason Hummel on Vimeo.