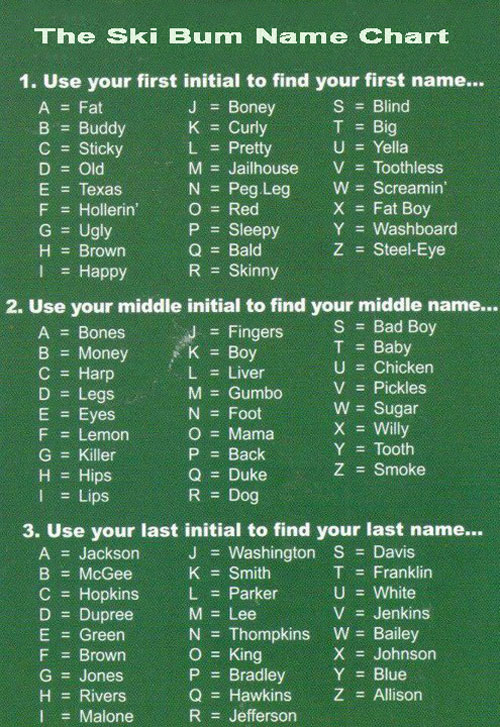 Find Your Ski Bum Name
Ski bumming is a rite of passage among dedicated skiers. Ski bumming, however, is not as easy as it used to be. Ski towns have gone highbrow, and these days you literally need a real job in order to finance a ski pass and ski town housing.
I don't have the answers to the ski bum equation, but creating your ski bum name is easier than ever. Somewhat akin to the concept of your pornstar name, I introduce you to the Ski Bum Name Chart. I'm not especially pround of my ski bum title, Old Liver Bailey. Anyone who knows me well, understands that I take it pretty easy on my liver, but maybe that's the point of the name. Kind of like my friend Baldy, who's got a full head of hair…. share your Ski Bum Name with us if it's a good one . . .