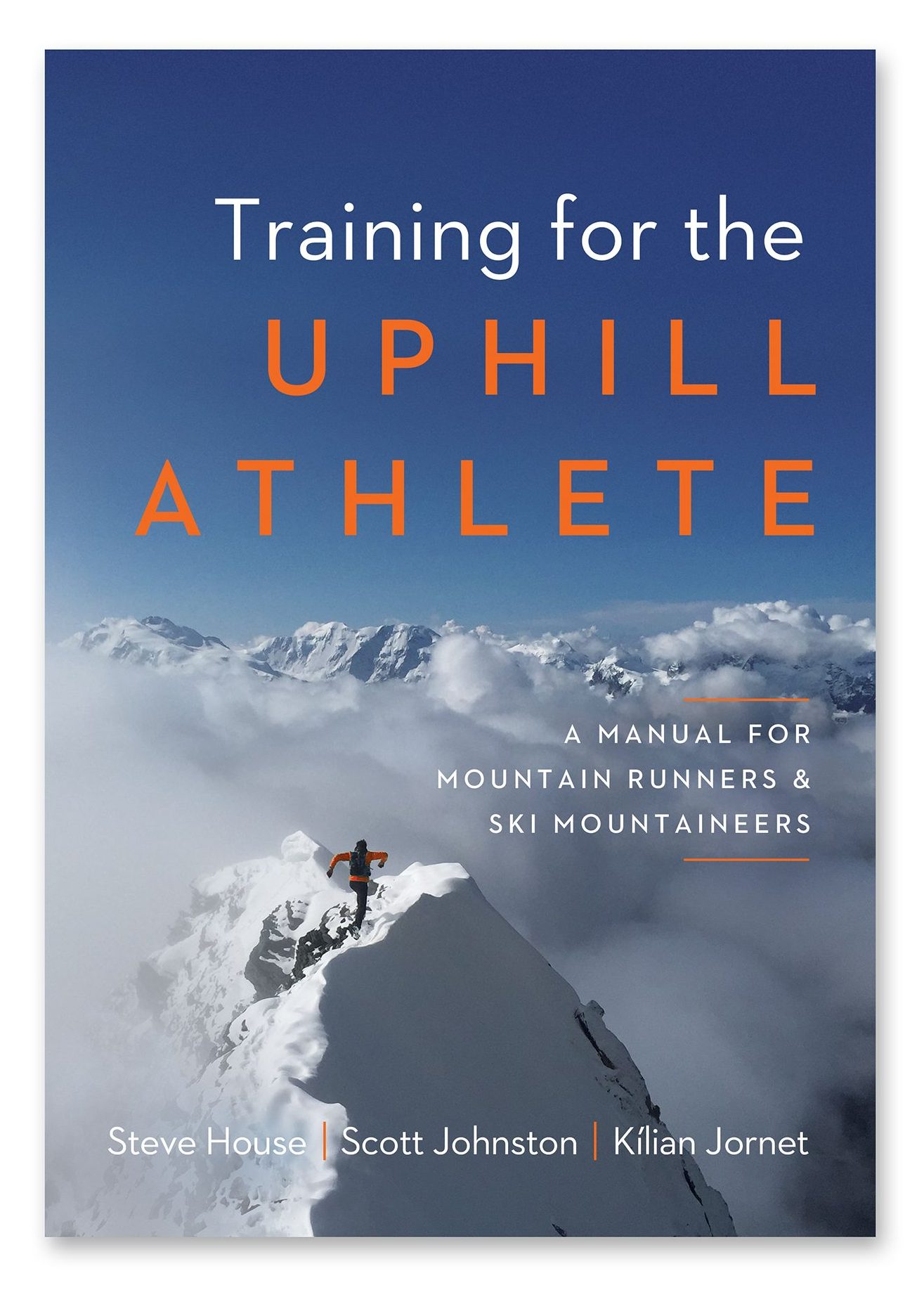 Book Review:
Training for the Uphill Athlete:
A Manual for Mountain Runners and Ski Mountaineers
Steve House, Scott Johnston, Killian Jornet
$35.00 from Patagonia Books
Whether you are planning a week-long ski tour, a baccountry hut trip or looking to broaden your trail running horizons, your experience depends on your fitness. And whether you are looking to be competitive or simply enjoy the rewards of an extra run thanks to feeling strong, training is your ticket to improved strength and performance.
Following up on their book Training for the New Alpinism, Scott Johnston and Steve House teamed up with endurance phenom, Killian Jornet, to write Training for the Uphill Athlete – A Manual for Mountain Runners and Ski Mountaineers.
Somewhat surprised by the success of Training for the New Alpinism, House and Johnston realized that many of the readers buying their book were mountain athletes looking for training beta to adapt to their non-alpinist training needs.
According to Johnston, "Training for the Uphill Athlete intends to fill in the gaps left from our first book so that readers will not be forced to read between the lines to get solid and actionable training theory and principles to help them develop a successful training plan. Like the Training for the New Alpinsim book, this one is heavy on theory and methodology. We know that there is no 'one-size-fits-all' training plan.  Individualization is the key to optimization."
At its core, Uphill Athlete is a manual to the foundations of physiology and traning methods behind mountain endurance pursuits. It offers proven training knowledge and taps the experiences of the world's top mountian athletes and coaches. It's a tool to understand how the body performs and how to create a training plan that suits your individual needs.
You don't need to be a world class athlete or even interested in competing to appreicate or benefit from Training for the Uphill Athlete. It's a book for any runner, backcountry skier or mountaineer interested in better understanding what makes the body perform. And if you are looking to get more disciplined with your fitness, it will help you craft a training plan, so you have the energy to make that extra run or push yourself to make the summit. Train smarter.
The book is available from Patagonia. Also be sure to check out www.uphillathlete.com