Off-Piste Mag Editors' Choice Ski Reviews 2017 – Round I

Here's our first round of Editors' Choice ski reviews for 2017. We've got three boards that are worthy of quiver-of-one status for backcountry skiers: The Voile SuperCharger, The DPS Wailer 106 and the Völkl 90EIGHT. We'd gladly grab any one these boards as our go-to ski for a full season of mixed backcountry and resort action. Stay tuned for round two where we showcase three more go-to options.

Voile SuperCharger
140-106-124, 178 cm, 3.39 kg – $695
Voile's sole focus on backcountry skiing and riding sets them apart from other ski manufacturers, as everything they do comes from a backcountry perspective. The latest ski born of Voile's backcountry know-how is the SuperCharger. Following in the tracks of the Charger, the SuperCharger may appear on paper to look similar to the popular Voile V8. But, on snow, it's distinct personality is lively and confident as it rolls between turn shapes while offering a little more tail and a little less slarve than the V8. The difference comes in part from the ski's more subtle rocker profile and even flex. Voile's aspen wood core keeps it light and bright in feel, yet it can still handle speed and ski hill action. The SuperCharger earns our Editors' Choice as a backcountry ski capable of resort time and fully at home on the skin track in search of fresh lines. It's a ski for those who prefer a little more traditional finish in their turns but still appreciate the feel of well-executed modern rocker.

DPS Wailer 106
135-106-116, 178cm – Tour 1 2.77 kg, $1050; Pure 3 3.43 kg, $1299
The DPS Wailer 106 fills out the popular Wailer line-up. It might sound silly to some to split hairs between 99, 106 and 112 mm underfoot, but the Wailer 106 rose to the top of the test fleet thanks to its responsive and fun personality. Its shape is noticeably different than the 112 and 99 and, if anything, features a more traditional tip profile. It's an easy pick for Editors' Choice as the shape was a serious crowd pleaser. The ski encourages rolling from turn to turn with remarkable confidence, regardless of the conditions. The DPS Tour 1 construction sets the bar for lightweight performance, confirming the DPS commitment to touring and is the obvious choice in construction for backcountry purists. Those who see more resort action than backcountry days or are in search of the quiver-of-one for all of their ski pursuits will prefer the Pure 3 build.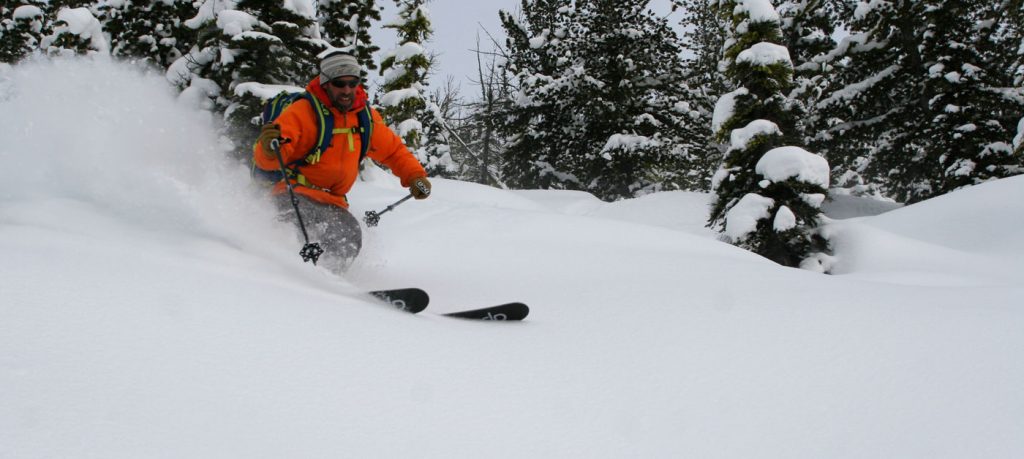 Völkl 90EIGHT
133-98-116, 177cm, 3.5 kg, $650
The Völkl 90EIGHT was a distinct fave on snow. It represents an adaptation of Völkl's V-Werks design with a more traditional wood and fiberglass layup versus the sleek carbon construction of the V-Werks line. The result is similar performance where power steering meets fast-and-loose liveliness but with a significantly lower price tag than the spendy carbon BMT models. The Völkl 90EIGHT defines the quiver-of-one for mixed resort and touring use. It skis bigger than it's modest 98 waist might lead you to imagine – in part due to its healthy tip and tail dimensions but also thanks to its time-tested rocker profile – and makes for an incredibly versatile ski.  Matched with a Marker King Pin binding, this is a quiver of one for mixed resort and backcountry use.
Shop bc.com for your quiver-of-one backcountry ski or see what's avail at rei (free shipping until Feb '17)