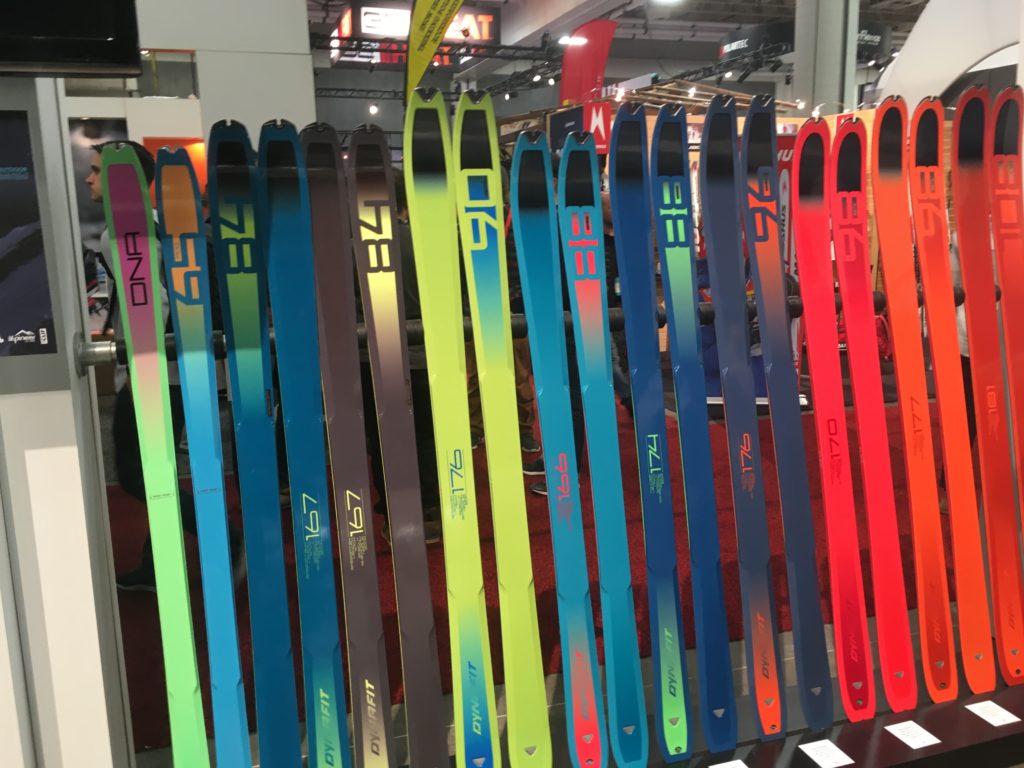 Dynafit has revamped their ski lineup to include three distinct categories: Speed, Tour, and Beast. Speed, as you might guess, is the lightest category and targets the light-is-right crowd. The Tour category is the do-it-all ski for general backcountry skiing. And the Beast category is for skiers most concerned with damp predictability and speed on the descent.
We picked a ski from each category for testing: the Speed 90, the Tour 96 and the the Beast 98. The numbers reference the waist widths of each model. The Speed and Tour models feature the same general shape and design including, Paulownia wood cores, a distinctive tip shape and micro-sidewall construction. The Beast models, however, are a different design and draw their more traditional shape and construction from the Chugach, Meteorite and Hokkaido models first released a couple season's back.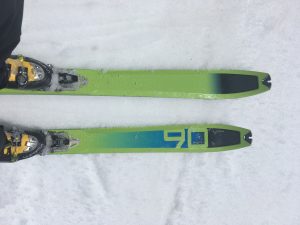 Dynafit Speed 90 124-90-111 2.56kg/pair 176cm
The Dynafit Speed 90 hits a sweet spot for lightweight and all-conditions width. The big story here is the micro-sidewall construction and responsive skiing. At first glance the 90 looks like a semi-cap ski with sidewalls underfoot, but a closer look reveals a minimalist sidewall design that extends the to tip and tail without adding the weight that traditionally comes with sidewall construction. The result is a lightweight ski that holds an edge better than most lightweight skis. Combined with healthy sidecut, the Speed 90 has a distinct ski mountaineering appeal – think spring descents and technical lines with variable snow quality. That said, the 90mm waist and single radius design combine to give the Speed 90 a solid and predictable personality that still offers enough surface area to enjoy soft snow.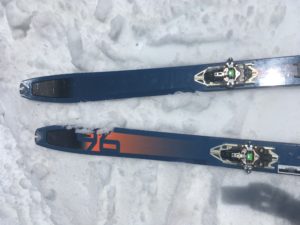 Dynafit Tour 96 126-96-110, 3kg/pair 176cm
The Tour 96 picks up where the Manaslu left off. Like the Speed line, rocker is modest and a single turn radius design keeps the ski personality predictable. It favors a modest turn radius, but a light swing weight makes it quick to respond no matter what boot you use. At 96 underfoot, it has enough width to enjoy soft snow days, but its forte is its ability to handle all-conditions from and carvable corn to wind buff to powder. The Tour 96 is a quiver-of-one for a range of conditions. In other words, its a ski for reality.
Dynafit Beast 98 125-97-116, 3.6kg/pair 177cm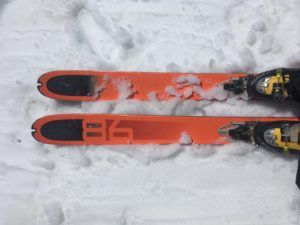 The Meteorite reborn and a little lighter. The Beast 98 is a damp, reasonably light ski with full-length ABS sidewall construction. The first thing that jumps out when you ski the Beast series is how different they feel from Speed and Tour models. The Beast 98 is not that far off dimensionally (or on weight) from the Tour 96 on paper, but it is a very different ski. The turn radius feels bigger, it is less responsive at low speeds and more stable at high speeds. It feels bigger than its relatively modest 98mm waist might lead you to assume and it is correspondingly confident in mixed conditions and solid at speed.