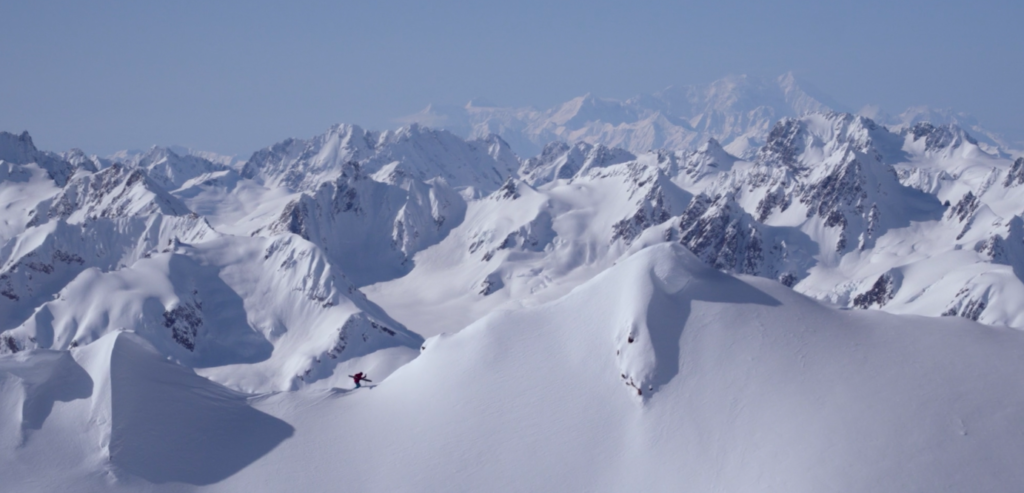 DPS Skis has just announced Volume IV of  their '"Shadow Campaign" Film Series. As usual we can look forward to four new films. This year, the DPS Cinematic crew traveled to Kyrgyzstan, Japan and Alaska in search of adventure on snow.
Individual episodes are scheduled for release on the third Thursday of September, October, November and December of 2017 – that's 9/21, 10/19, 11/16 and 12/21.
Here's the official word from DPS:
"With help from our Cinematic partner Outdoor Research, we sent members of our crew to all corners of the globe to revel in some of the most beautiful, snow-filled locations imaginable," said Dan Benshoff, executive producer of DPS Cinematic. "The stories that our filmmakers Ben Sturgulewski and Frank Pickell tell while exploring these locations will once again get skiers stoked for the upcoming season."
For more information on this year's Cinematic offerings, and everything DPS related, visit dpsskis.com or the brand's Vimeo page at vimeo.com/dpsskis, and follow the social media hashtags #TheShadowCampaign and #DPSCinematic.