Burnie Glacier Chalet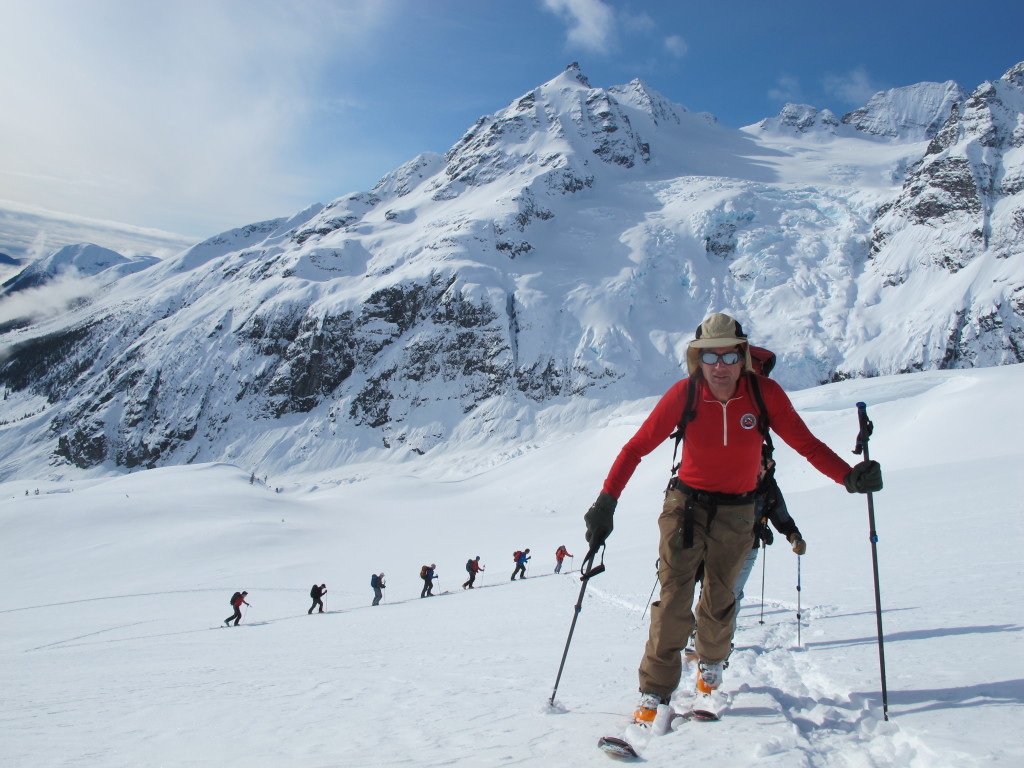 Spring is underway in the valleys, but the mountains still harbor a taste of winter and that's exactly what I got while visiting the Burnie Glacier Chalet outside of Smithers, British Columbia at the end of March. Located in the Howson Range on the east slope of British Columbia's Coast Mountains, Burnie delivered cold snow in the alpine and spring-like conditions down at the hut.
In keeping with the "you gotta go to know" theme of the winter, once again, heading into the mountains when the valley was green and the forecast hardly inspiring, the mountains delivered on all fronts: soft snow, summits and good times for those who seek them.
The Burnie Glacier Chalet stands alone in Northwestern British Columbia as a remote ski cabin, but Christoph Dietzfelbinger, owner and IFMGA Mountain Guide at Burnie Glacier, has been exploring the surrounding peaks for almost 15 years. His European charm and the stunning backdrop of the Howson Range made for an incredible week of ski touring.
Here's a few shots to inspire your next adventure.
This slideshow requires JavaScript.