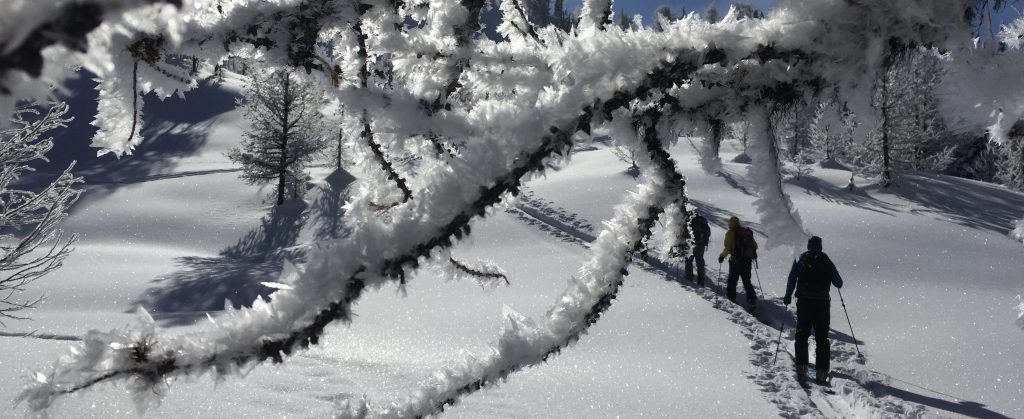 Light is Right with the Black Diamond Cirque 30 Ski Pack
I've long subscribed to the less-is-more philosophy when weighing design options and choosing a ski touring pack. The fewer zippers, buckles and accessory pockets, the better in my opinion. The Black Diamond Cirque 30 ski pack fits the less-is-more profile to a tee.
Alpine Climb Inspired
For skiers who appreciate minimalism, the Black Diamond Cirque ski pack will literally lighten the load. The keep-it-simple design and quality materials in the Cirque trim precious grams and offer a clutter-free interface designed for alpine adventure. Clearly inspired by Black Diamond's alpine climbing packs, the Cirque is a no-frills ski pack that meets my fundamental requirements for dedicated touring use — easy access to gear and dedicated snow tool (shovel, probe, saw) storage. What sets the Cirque apart from other ski packs is its emphasis on minimalism and a new take on a top-loading closure system.
Cinch Top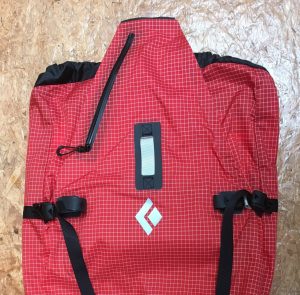 Black Diamond calls the pack's top closure the CINCH. I call it the flap. Regardless, the system is unique among ski packs. And the design is not for everyone. In fact, the first time I loaded up and used the BD Cirque, criticism flowed easily in regard to the flap design. Initially, it felt like it was designed in the reverse of how I wanted it to work. I wanted to fold it away from the back panel rather towards it. And, right out of the gate, the design has a strike against it for many users – there's no top lid with a pocket for "stuff." Where's a skier supposed to put their goggles and snacks you might ask? The bottom line is that if you are compelled to ask such questions, you should look elsewhere for your ski pack. But if your day touring program is dialed, and you prefer simplicity over gadgetry, keep reading.
Minimalism
First and foremost, the Black Diamond Cirque pack – especially the 30-liter edition – takes a less is more perspective to appreciate. It weighs less than two pounds, materials are top-notch, and the design is about what's not there, rather than what is. Dropping the top lid in favor of the CINCH top flap cuts weight and defines the choices made in designing the pack. The dedicated snow tools storage is integrated into the main pack body – a move that reduces material and outward complexity. Many such designs leave your shovel and probe getting in the way of routine access, but the design works in the Cirque. The tools are separate and out of the way until you need them. What about all of your other stuff? Well, aside from two modest zip pockets – one on the flap and one somewhat larger pocket inside – everything goes in the main body. Your goggles, for better or for worse, can go in the body of the pack, too. The zipper pocket on the top flap is suited to small, low-bulk items. Nonetheless, the pack carries a load very well and fits everything you need for a full day ski tour.
Avalung Ready
In this age of airbag packs, it makes sense to build a non-airbag pack that focuses on simplicity and minimalism. That said, the Cirque is "Avalung Ready." Having proven itself in live burial scenarios, the Avalung is a viable avalanche safety tool and Black Diamond now offers an Avalung unit that can be added to the Cirque – and removed if you use your pack during other seasons. It's a hundred dollar accessory, but one that has proven to save lives.
Despite my initial questioning of the design wisdom behind the Black Diamond Cirque 30, I've come to appreciate it for what it is – a high-quality, no-frills, minimalist ski pack for seasoned backcountry skiers who are more concerned about how a pack handles while chasing summits and descents than about having a special pocket for everything they carry with them. It's available in three sizes – 30-Liter (tested/pictured here), 35-Liter and 45-Liter.
Black Diamond Cirque pack 30 liter – $179; 2lbs
Purchasing through our links help us keep the content coming.