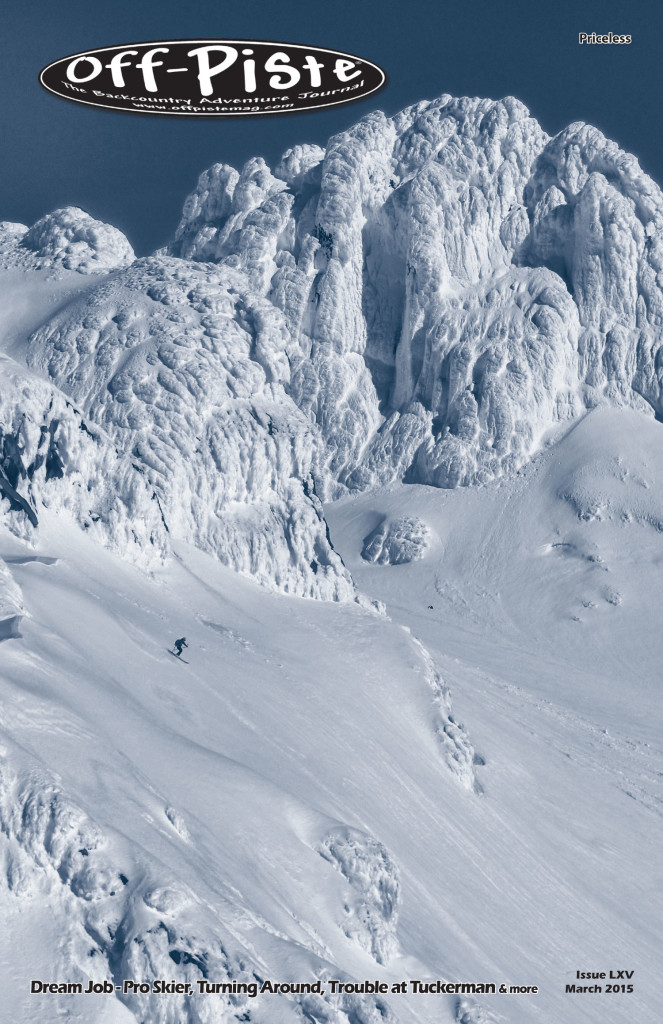 Hold on to your toques, take a deep breath;
Off-Piste Magazine is no longer available as a print publication!
Don't worry, it's not like we've taken up snowshoeing; we're still here and we're still passionate about backcountry skiing. But we are focusing our efforts on keeping an engaging website for backcountry skiers and riders.
After 16 years of publishing Off-Piste Magazine, we are no longer producing the magazine.
It's been a great run creating the best in low-gloss backcountry adventure for the dedicated ski touring community. That said, it's time to move on.
As of October 2016, we are focusing our efforts on offpistemag.com with monthly e-news highlighting content, events, promos and gear reviews.
We appreciate the support of our dedicated readership, contributors and advertisers for the last 16 years. The magazine was possible because of your enthusiasm and support for something different from the status quo of the high-gloss mags.
We understand that the web is no replacement for the printed page. But our monthly e-news (free), will keep you in the loop and up to date with the latest news, gear reviews, features and avalanche safety from Off-Piste Mag.
We do not share our e-mail list.