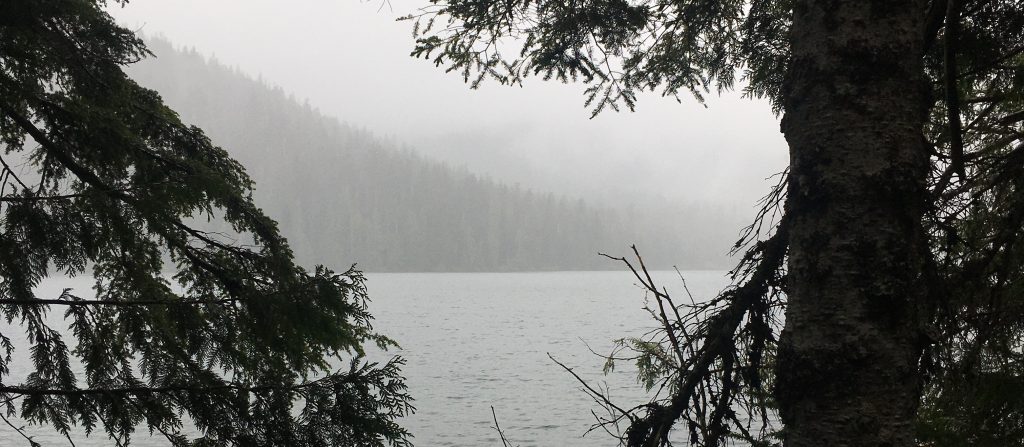 Outdoor Research Helium Jacket – Ultralight, Packable Rain Jacket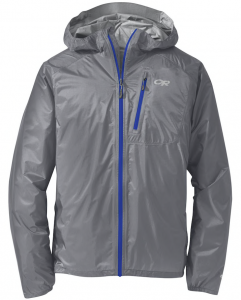 The wet weather has arrived. It's not quite ski season, so full-on GORE-TEX ski wear is not really necessary. But if you want to head for the hills during shoulder season, you need some sort of waterproof jacket. The Outdoor Research Helium jacket sets a high standard for ultralight rain jackets, and it has quickly become my go-to lightweight waterproof jacket for hiking, bikepacking and general shoulder season adventures. 
Weighing in at a barely-there six ounces, its weight and volume are pretty remarkable for a waterproof breathable jacket. It literally packs down to fit in the palm of your hand. The trade off for being so compact is minimal features. In other words, if you want lots of pockets, adjustable cuffs and assorted bells and whistles, look elsewhere. The OR Helium jacket is minimalist by design.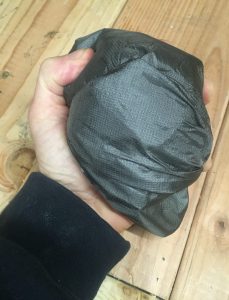 It uses a 2.5-layer Pertex Shield waterproof breathable fabric. 2.5-layer translates to a membrane bonded to an exterior fabric, and rather than using a lining (like 2-layer) or a third layer (like 3-layer) to protect the waterproof membrane, it uses a coating or print applied to the membrane surface. It's significantly lighter and more packable than 3-layer construction. However, it's also generally less durable. Pertex Shield is on par with GORE PacLite but not quite as light an packable as GORE Shakedry.
The Helium is an ultralight rain jacket. It's small enough to fit in a cycling jersey pocket. And it's waterproof enough to keep you dry in full-on organized rain. There's only a single chest pocket, but the idea here is this is a jacket that will likely spend more time in your pack than on your body. It's everything you need in a rain jacket and nothing you don't. Why pack light? Because you can. Outdoor Research Helium Jacket $160
Read our the 7Mesh Oro GORE SHAKEDRY Jacket review
Read more of our Adventure Ride Essential gear reviews
Support Offpistemag.com when you shop for the Outdoor Research Helium Jacket through the links on this page.