Afterglow – Sweetgrass Productions
UPDATE OCTOBER 20 – Full Afterglow film now available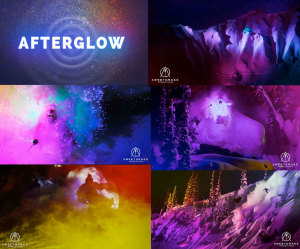 I enjoy a ski movie as much as the next guy, but it's easy to appear a little jaded now and then as the genre is generally pretty predictable. During the past handful of years we've actually seen some innovative approaches to ski films, and  leave it to Sweetgrass Productions to, once again, offer something new and different. Afterglow, their latest project, is an 11-minute film that puts night skiing in a whole new light, literally.
Partnered with Philips Corporation, Sweetgrass takes top ski talent like Pepi Fujas, Eric Hjorliefson, Chris Benchetler and Daron Rahlves and heads for the hills in the dark. The resulting footage is incredible. You can catch the full film touring with the Backcountry Film Festival. In the mean time, here is the Light Suit segment from Afterglow.
UPDATE OCTOBER 20 – Full film now available

AFTERGLOW – Full Film by Sweetgrass Productions from Sweetgrass Productions on Vimeo.