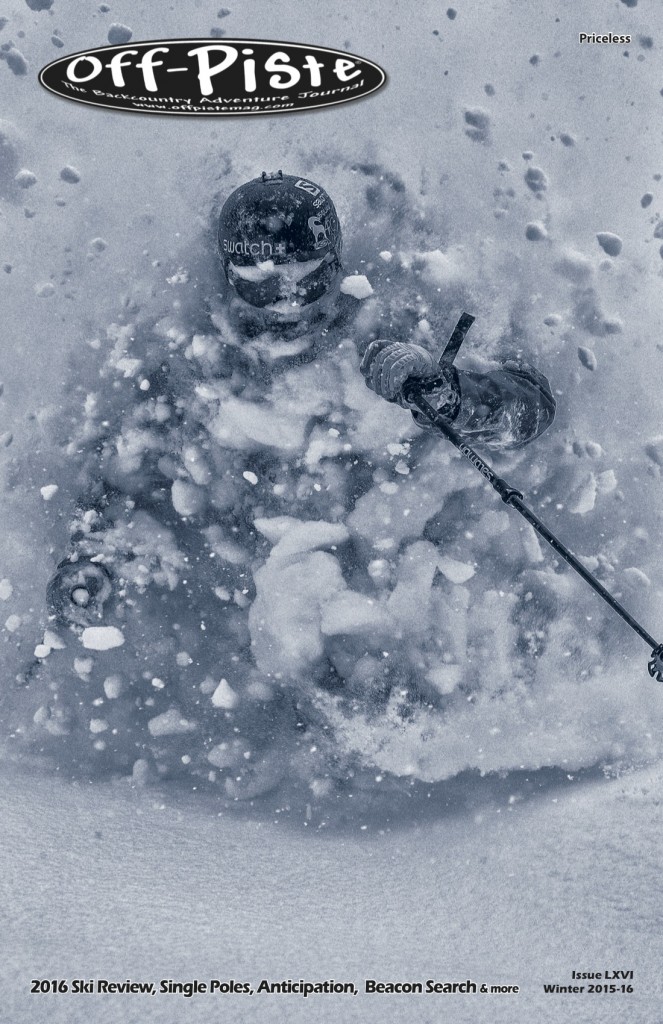 Off Piste Mag Winter 15/16
The new winter 15/16 edition of Off Piste Mag is on its way to subscribers and retail outlets!
Inside you'll find the 2016 Ski Review, the history of skiing with a single pole, a simple beacon search method to improve your search times and more including words of wisdom from the Grumpy Old Shop Guy!
The cover image shows Cody Townsend enjoying some of Mt Baker's finest and was shot by Grant Gunderson in the Baker backcountry.
Head to your local shop for your copy or subscribe to Off Piste Mag to receive the print or digital edition.