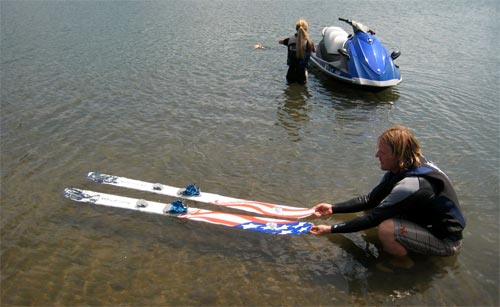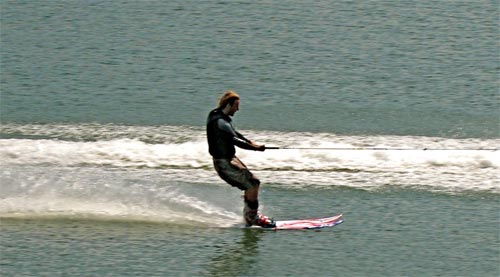 I recently got some interesting photos from Wally over at Voile. I won't take it personally that he did not call me to head up on Hood (or the Clolumbia River) with him, but it looks like he was able to have fun without me (imagine that) while testing Voile's new Drifter ski.
Voile showed an early rendition of the Drifter at the winter trade show, but according to Dave Grissom, Voile's director of marketing, the ski has undergone some changes since January. Because Voile does all ski production in-house in Salt Lake, they can tweak lay-ups and test new variations on a very short timeline. According to Grissom, they took advantage of the quick turnaround time for prototypes while developing the Drifter and tested numerous variations before settling on a final version.
The Drifter is rockered tip and tail with traditional sidecut underfoot. It is avialable in four sizes: 162cm (134/111/123), 172cm (145/121/133), 182cm (151/125/138), 192cm (153/128/141). The Drifter's turn radius is between 20 and 25 meters depending on the length, significantly bigger than the 16-17 meter radius on the Insane and Asylum.
According to Grissom every ski comes with a free water ski rope, but they tested the skis on snow too . . .