Summer is here in the Northwest and the snowpack is holding up well. A quick tour on Mt. Hood this week proved the skiing is still in fine shape. Long days make for some fine summer outings in these parts, and it is a great time to take advantage of the conditions.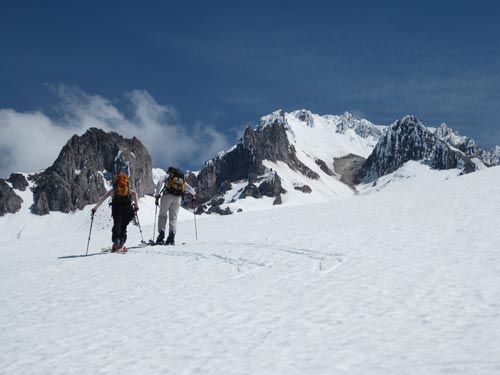 We were on the casual tour program and simply explored from Illumination Saddle to Zig Zag Canyon on Hood's southside. The snowpack is holding up well and looks good down to between four and five thousand feet. Access for Mt. Adams and Hood's northside are still long with the roads yet to fully open, but that is changing quickly with the warm temperatures.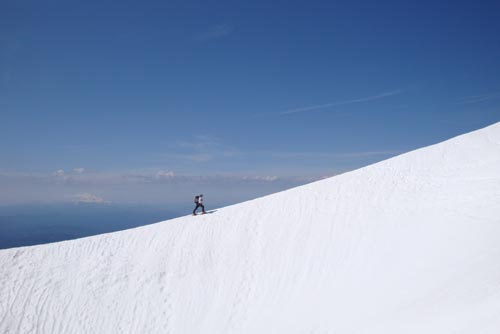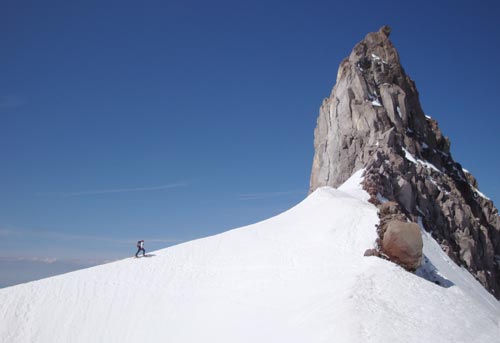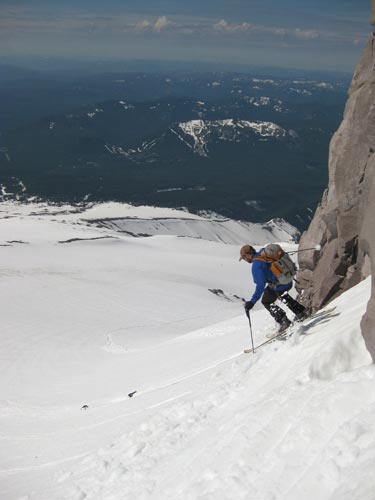 I spent the day on a pair of G3 Onyx bindings. It was my fourth good tour with the binding this spring. The heel unit is excellent, and moving between tour and ski modes is accomplished by a quick flick of the heel lever with a pole tip. It is a clean and easy system. I still find the toe unit to be the most stubborn aspect of the Onyx. Opening the toe requires a significant amount of pressure (applied with a pole tip, pole handle or by hand). Once open, you can hold it open with relative ease, but overcoming the initial force to open requires effort. The toe unit is secure and functional, but does not get any easier to get into or out of with time/practice. The binding I have is a "beta version". In fact, G3 has a fleet of "beta" bindings out on the snow this summer. Hopefully, feedback from folks will help refine the final production unit. It skis great and feels as secure and positive as any binding on the market.
Remember, skiing is not just a winter pursuit. Take a road trip and enjoy some summer turns.