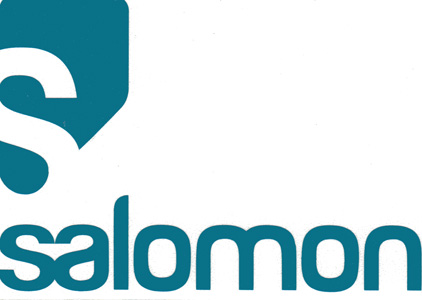 Despite recent heat waves and waning snowfields around the country, the ski industry machine moves along in the background. Recent news includes that of Salomon signing Revelstoke, BC-based ski mountaineer Greg Hill to their athlete roster for a three-year deal that includes product research and development. For those familiar with Hill and his fast and light exploits, the partnership sounds like an unlikley pairing. Hill, formerly a Dynafit athlete, is the guy who climbed and skied two million vertical feet in a season and was a driving force behind Dynafit's Stoke ski model – he's fast and light all the way. Salomon, on the other hand, as venerable as they may be, is not known for their lightweight backcountry ski products. Sounds like they may have plans for the future…read the full news piece on Greg Hill signing with Salomon.
Along with grabbing Hill, Salomon has hired Dynafit's former boot guru, Federico Sbrissa, too. Fede was the man behind the Dynafit Zero and TLT boots as well as the Garmont MegaRide prior to working with Dynafit. Salomon admits they are investing in the lightweight backcountry market and according to an interview with SkiingBusiness.com, they have plans for boots, skis and bindings – potentially by 2014-15.
Moving to Utah and a little politics, Peter Metcalf (CEO of Black Diamond) resigned from the Utah Ski and Snowboard Industry working group last week. Metcalf cited his opposition to Utah Governor Herbert's proposed legislation regarding federal public lands and R.S. 2477 litigation as the primary reason for his resignation.
Governor Herbert's administration is currently suing the federal government for the transfer of federal public lands ownership to the state. Critics view Herbert's plan as a short-term sell off that almost exclusively benefits private developers and the oil, gas and coal industry, without regard to the value of conservation and recreation interests. Additionally, Metcalf is strongly opposed to Herbert's plans to litigate over the titles to several tens of thousands of miles of non-existent road claims, many of which reside in national parks, monuments, and wilderness study areas.
"The current administration's pursuit of federal land transfers and their proposed battle to wrest title of remote trails could open up pristine wilderness, national parks and monuments to drilling and extractive uses, let alone destroy human powered recreational values. These policies would saddle a heavy economic burden on Utah taxpayers and be detrimental to sustainable management of public land. They are hostile to the interests of the outdoor industry and ignore sizable contributions to the state's economy."
Let's hope that Metcalf's actions and those of others fighting to keep Utah wild have an impact on Utah's future.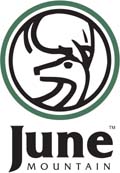 Interesting news for California skiers; June Mountain has announced it wil be closed for the 2012-13 ski season. June Mountain, although owned by Mammoth Mountain, is one of those little hills with big access. Overshapdowed by Mammoth for most mainstream skiers, the smaller resort has hung onto its underdog atmosphere over the years, and although the closing of a resort is sad news, it does open up some great terrain to ski touring. Apparantly, Mammoth has run June at a deficit since purchasing the resort in 1986 and has finally had enough. June Mountain will be shuttered through the 2012-13 while Mammoth works with the USFS to devise a plan for the future. Here's the official release from June Mountain.
Finally, if your'e jonesin' for some winter conditions, the southern hemisphere is off to a great start to their ski season. Valle Nevado, in the central Andés outside of Santiago, Chile, has a majority of their terrain open, and Portillo reports almost two meters of new snow. Over in Argentina, Las Lenas reports over two meters at the upper elevations, too.