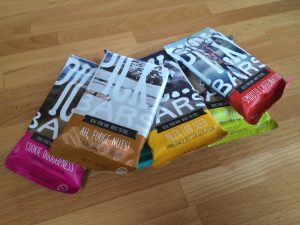 My relationship with energy bars could be described as a love / hate situation. I eat 'em when I have to and appreciate their energy to weight ratio when in the backcountry. But after decades of outdoor adventure, I've eaten every bar on the market and I'm picky about what I'll use. I'm also always on the search for a new brand, flavor or style to break up the monotony. My most recent discovery is Picky Bars, a relatively new and all-natural bar that hails from Bend, Oregon and offers real food and real science behind their recipe.
I first came across Picky Bars while actually in Bend last fall. Company founders, Lauren Fleshman and Jesse Thomas, both competitive athletes, were in search of an energy bar with real food and real science behind it. Their experimentation lead to the development of Picky Bars.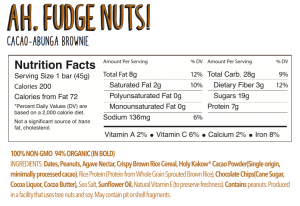 The bottom line for an energy bar in my book is to meet the following:
– Taste good enough to eat
– Be made from real, natural ingredients – not unpronounceable compounds
– Reasonably easy to chew, consume, digest
– Satisfy with noticeable calories / energy
Picky Bars are all of the above. Though not dramatically different in appearance or taste than similar products like ProBars, they do their job well. Picky bars are small, tasty and are made with all-natural ingredients. They also happen to stay soft enough to eat in cold temps pretty well.

Picky Bars' slogan, "it's freaking science, dude," refers to the ratio of carbs to protein (4:1) in the bars plus the variety and balance of ingredients to maximize absorption and digestion. I'm no food scientist, so I'll take their word for it and be happy that they are easy to eat, small in size and taste good. They also happen to be gluten and dairy free for those who care.
The top Picky Bar flavors here in the office are Blueberry Boomdizzle, Ah, Fudge Nuts! Smooth Caffinator and Cookie Doughpness. check 'em out at www.pickybars.com