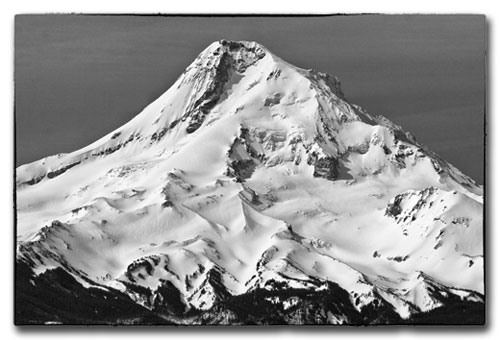 The current spell of great weather has created some fine snow conditions on Mt. Hood. Still sporting her winter coat of snow, spring conditions are evolving nicely, and the coverage is great. For skiers, now is an ideal time to climb Mt. Hood, attempt a summit ski or simply ski some of her more prominent features like Barret Spur, the Wy'east Face or even the killer circumnavigation of the full mountain.
Of course, cold nights are best for setting up safe and primo skiing and climbing conditions, so keep an eye on the weather before you pull the trigger for a day on the hill.
Check out our cool Mt Hood climbing routes and features poster; it's got aerial photographs of Mt Hood from all aspects with all of the classic Mt Hood climbing routes and their first ascent dates.