Made-to-Order Outerwear
Have you ever wished your ski jacket fit better? Would you like to choose the jacket features that you actually want? Well, the time has come to the outdoor world. MADE, a new startup outerwear brand, is founded on offering made-to-measure outerwear.
Started by outdoor industry veterans Dustin Butcher, Capri Phillip and Cheryl LeBarr, the MADE crew brings a mix of marketing, design and development experience to the table including time spent working for the Arc'teryx design team.
In addition to made-to-measure sizing, the MADE process offers customizable colors, pocket placements, feature options, fit styles, and two material choices – Sympatex for a bomber build or Polartec Neoshell for a light-is-right approach. The fit and design process includes 17 measurement details to get you the fit you want.
Sustainability
In keeping with current times, MADE has its eye on making the manufcturing process as sustainable as possible. Their made-to-order process is designed to reduce waste, inventory overhead and transportation resources. Polartec Neoshell material options are sourced from "deadstock," which is leftover material from larger manufacturing runs that would otherwise be destined for the landfill. The Sympatex option touts a carbon-neutral manufacturing process and recycled materials.
The Where and How
The whole made-to-order jacket process is designed to take about three weeks from the time the order is placed to arrival at your door. Sizing your jacket begins with taking 17 measurements and filling out the MADE order form. All the measurements can be made at home. Next, you select from 18 jacket design feature elements ranging from zipper and pocket options to shape and fit styles. The order process is fully online. MADE is starting simple with a ski shell as their first product offering. There are plans to expand as the business takes off. Pricing is comparable with other high-end outdoor brands, and you can expect a jacket to run upwards of $650 depending on your design choices.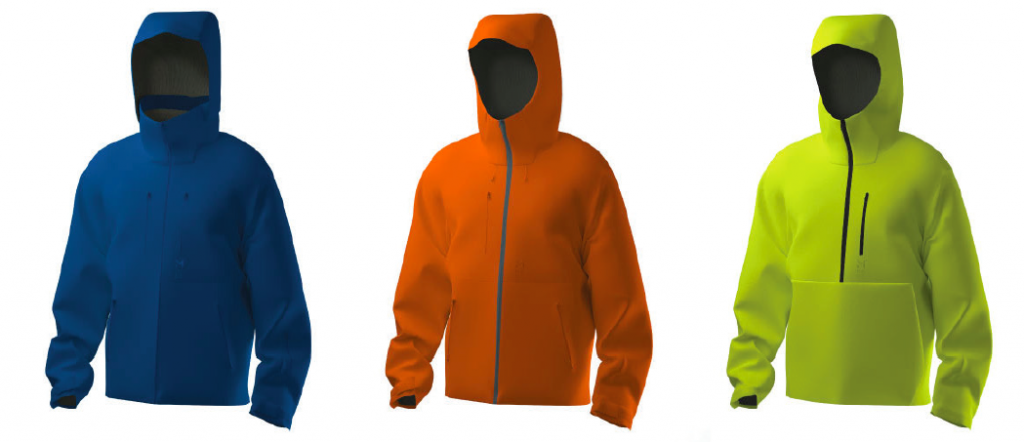 Indiegogo Launch
MADE kicked off on Indiegogo on March 16, 2021. And they've already surpassed their funding goal. So if you're ready to zip up a custom fit ski jacket, support their campaign and set yourself up for next season. Check out the MADE Indiegogo page for more details.