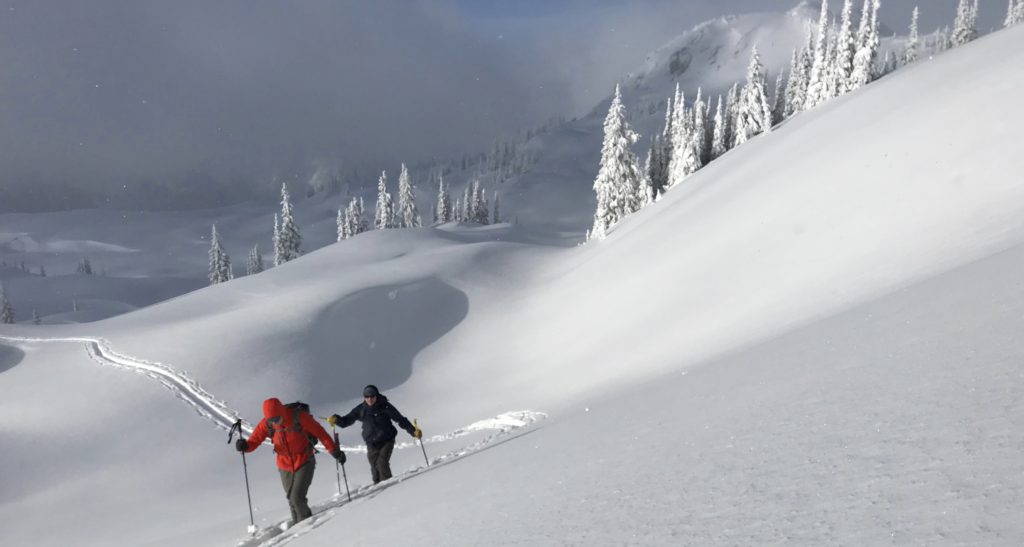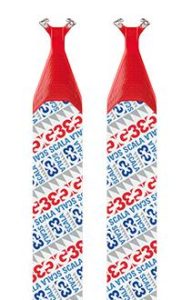 We've said it before, and I'll say it again; climbing skins are one of the most under-appreciated pieces of gear we use. Yet without climbing skins, we'd struggle to do what we do – climb up to ski down! I've used just about every climbing skin on the market over the years, and I have developed a strong preference for mohair and momix skins as opposed to synthetic. Mohair simply outperforms synthetics on glide in all but the wettest conditions. Granted, mohair does not grip quite as well as synthetic, but on a modern, wide ski, a mohair climbing skins offer great grip in all but the steepest skin tracks. Given the width of our skis today, we need the lowest resistance skins we can get. Along the lines of reduced climbing skin friction, G3 introduced the Scala climbing skin tip innovation last season – It features a plastic tip section for reduced friction when sliding forward and breaking trail.
I have always been a fan of the G3 climbing skins tip and tail connections, and I have used a G3 Alpinist skin of one sort another for many seasons. The new G3 Scala climbing skins match the best of G3's tip and tail connections with their Alpinist LT and a new slimmer plastic (Scala) tip. In addition to reduced friction, the Scala design is also meant to help reduce snow creep under the climbing skin tip. I've been using the G3 Scala LT – with the narrower profile and slightly shorter plastic section than the full Scala skin. The result is a lightweight skin and a little more exposed base than the full Scala model and I've been impressed with its performance.
G3 offers an interesting graphic to represent the range of skin grip along the length of your ski base. Not surprisingly, the bulk of the skin grip comes from under the middle of your ski with grip engagement tapering toward the tip and tail. It makes sense, the bulk of the weight is also centered on the middle of the ski.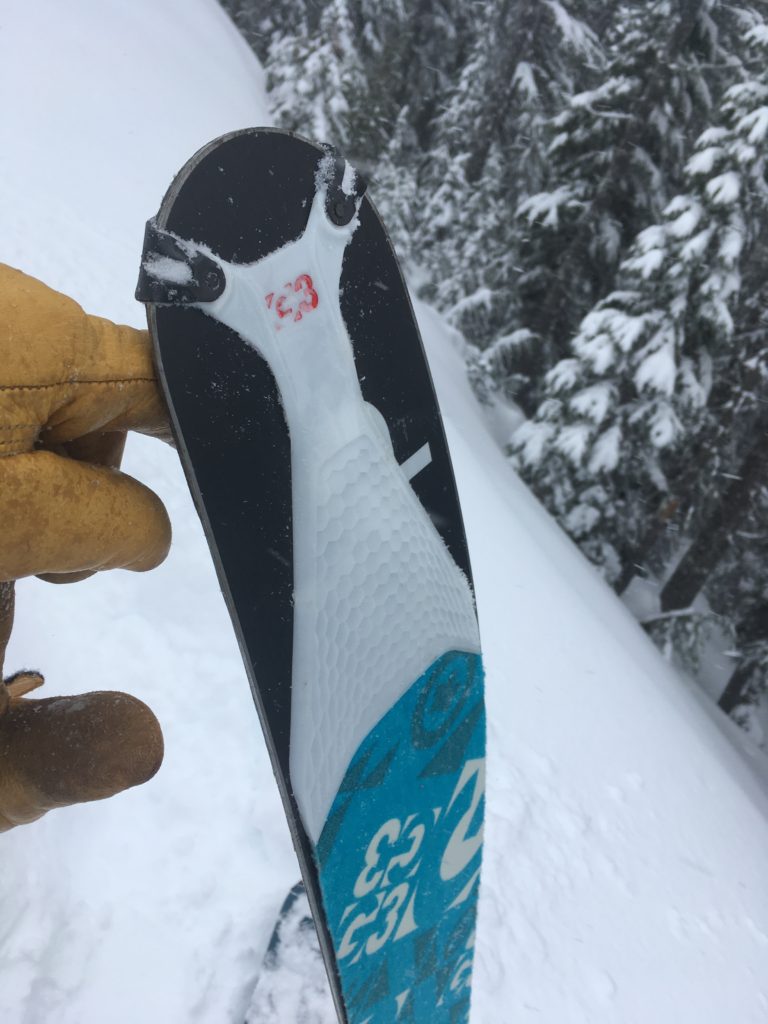 Honestly, it's difficult to quantify the advantages of increased performance of the G3 Scala climbing skin design, but there are no real downsides either. It makes sense that it glides better, it's just hard to really measure because the skin glides well anyway and any reduction in friction is modest. That said, over the course of a long day, every little bit of help counts. The design does help slow snow creep under the skin over the course of a long day. And the tapered tail shape does not hurt the glide either.
The Scala LT features G3's momix plush – (pictured to the right in blue). It's a mohair/synthetic blend featuring 70% mohair and 30% synthetic. I've been super pleased with it's performance in a wide range of temperatures.
Shop for G3 Scala climbing skins now. they're 25% off!
Read more about climbing skin maintenance