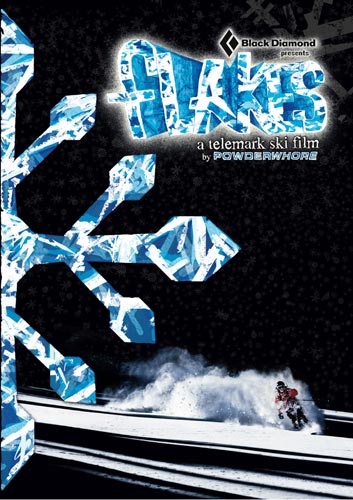 The Howell bothers, AKA Powderwhores, are opening the world premiere of their new freeheel flick, Flakes, in Salt Lake City, UT tonight. The show is a fundraiser for Friends of the Utah Avalanche Center. If you can't make it tonight, they are showing it Thursday and Friday, too.
Although I am partial to their first film PW05 (something about first efforts), Flakes is their best effort to date. Noah and Jonah Howell travel with a talented crew of skiers. The footage of their crew ripping it from Alaska to Patagonia will leave you yearning for powder and thinking you need bigger skis.
The SLC shows are downtown at Brewvies, 677 S 200 W, at 7 p.m. and 9 p.m. Check out the film, meet the crew, get lucky in the raffle, start the winter stoke, and show some love for the Avalanche Center. All proceeds from the raffle will benefit the Utah Avalanche Center.
Tickets cost $10 at the door and you must be 21 or older to attend. If you don't live in SLC and can't justify squandering your pennies to get there this week (there's no skiing yet), then have a look at the tour schedule and find out when the film hits your 'hood. The crew will on tour beginning next week with Idaho and Oregon as their first stops. They hit Hood River on October 10.