Essential Backcountry Ski Gear – What Do You Really Need
Boots, skis, poles, skins, shovel, probe, beacon – these are the non-negotiable gear items for a day of backcountry skiing. Of course, you've got your basic baselayers and outerwear, too. But what about all the other stuff – the gear that spends more time in our packs than in use. Beyond the required ski and avalanche safety gear, what constitutes essential backcountry ski gear?
When it comes to packing for a day of skiing, I often joke that my motto is, "Pack light and mooch heavy." And though this is a joke, I like to think that years of ski touring experience have helped me refine my essential backcountry ski gear down to a light, balanced load. Looking beyond the basics of ski gear, avalanche safety tools and clothing on your back, here's a list of essential backcountry ski gear for a day tour.
Essential Backcountry Gear List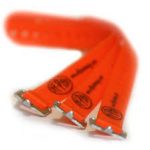 Voile Straps – Voile straps have a multitude of uses – skin, boot, binding, pole repair – ski/pole bundling – super versatile and take up virtually no space. Integrate them into your packing – strap around avy probe, water bottle,thermos, etc. Get some Off-Piste branded Voile straps here.
Ski Scraper – Don't under estimate the usefulness of a pocket-sized ski scraper. A scraper serves many purposes: clean your skins, clear icy ski bases, chip ice from frozen bindings . . .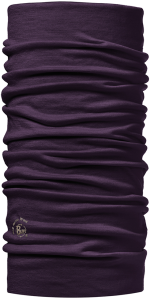 Buff – When it comes to the usefulness-to-weight ratio, the Buff is hard to beat. They are ultra-light and do a remarkable job sealing out the cold on windy, stormy days. Don't know what a Buff is? Check 'em out.
Bandana – Cotton is scarce in modern outerwear, but an old-school cotton bandana comes in handy for drying fogged or snowy goggles and sunglasses among other things.
Multi-tool – There's no need to carry channel locks and a full-size screwdriver, but a small multi-tool is vital for on-the-fly boot and binding tweaks not to mention emergency fixes. Checkout the Leatherman Skeletool (the bit extender – sold separately – makes it compatible with all standard bits, so you can customize for your needs)
Spare Gloves – Cold, wet hands are no fun. Spare gloves can help extend a great day or help get you out of trouble when things start going bad. Here's what's in my pack this year: Black Diamond Guide Glove and you read about more gloves here.
Headlamp – Plans don't always go as expected. A good headlamp can mean the difference between a long cold night and a warm car or cabin. We like the Petzl Tikka 
Puffy / Insulated jacket – I never ski tour without a good insulated puffy jacket stowed in my bag. Here are a few of our favorite light and packable jackets. Arcteryx Proton LT, Patagonia Nano Puff, Dynafit Radical Down Jacket or if you are looking for a super warm down jacket, check out the Patagonia Fitz Roy
Thermos / Hydration – I've replaced carrying cold water on a typical day tour with a thermos of hot tea. I drink more and can ward off the chill following a long up track or given stormy conditions. Stanley Adventure Thermos
Glop Stopper – Working skins are critical to a good day in the backcountry. Although it sees most use on warmer days and during spring cycles, I always have a small chunk of Black Diamond glop stopper in my backcountry tool kit.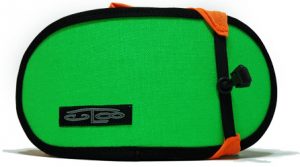 Goggles – Good visibility is about safety. It's the rare day that I leave the goggles at home. Need a great low-profile goggle case? Check out the Tailgate Niner Case
Sunglasses – I'm pretty much always wearing either sunglasses (uphill) or goggles (downhill) when ski touring. Don't leave home without them.
Optional Gear
The following gear makes the list based on longer days, more remote situations and your snow study skills.
Radio – Communication is a primary safety protocol. Using radios can enhance communication. FRS radios like the BCA BC Link radio do a great job of keeping you connected within your ski touring group.
Snow Study kit – Snow saw, rutchcord, thermometer, notebook, crystal card, loop. Depending on your level of training and interest, a snow study kit can help you gather important data related to snowpack stability. Check out the BCA Snow Study Kit, G3 Bonesaw snow saw and the G3 Rutschblock cord

GPS – No matter where you go, there you are on the gps. I like to think I don't need one, but I've saved myself from a long walk more than once thanks to a gps unit. Of course, the gps is only of value if you know how to use it. Our favorite fully-functional model is the Garmin GPSMAP64s. if you prefer the best smallest gps unit, check out the Garmin eTrex 20x. Of course, you can use your phone, too. In that case, we like the Gaia gps app.