Backcountry Skier Gift Ideas
Here's a few backcountry skier gift ideas for under $50 from the product testing crew at Off-Piste Mag: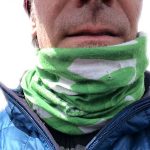 Buff: Simple and super functional, a Buff is a scarf, a hat, a neck gaiter and more. Best of all, it's lightweight and goes a long way to keeping you warm on a stormy day in the backcountry or at the ski hill. A Buff should be considered a required accessory for any skier. There are quite a few different Buff styles. You can skip right to our recommended model, the Original in merino $29.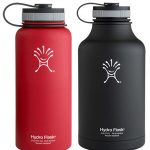 Hydro Flask: When is a water bottle more than a water bottle? When it's a Hydro Flask! These babies are more than just another stainless steel water bottle; they are double-walled, vacuum-insulated bottles that will keep your water (or other drinks) cold in the summer and hot in the winter. Their insulation performance is impressive. They are durable, all-condition bottles perfect for year-round adventure – and your water won't freeze and deform the bottle when you leave it in the car overnight in the winter! They even make beer growlers for transporting your favorite local brew. We recommend the 32oz wide mouth and the 64oz growler. $20-$50
Socks: High quality socks cannot be overrated. Quality socks last longer and keep your feet happier – meaning less blisters and better comfort. Our favorite socks include Bridgedale and Darn Tough. We've put loads of touring miles on both brands with great durability and comfort. And, believe it or not, socks designed for skiing really are better than generic hiking socks. We suggest you go tall on the height and thin on the weight. There's really very little that matches skiing in brand new socks!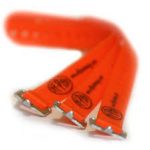 Voile Straps: The Voile Strap is a must-have item for so many reasons. Of course, they can be used to hold your skis together, but it's all of their other uses – field repairs, rack straps, pack straps, did we mention field repair – that make them so invaluable . . . you can get Voile straps with the Off-Piste logo! 2 for $10 or 4/$18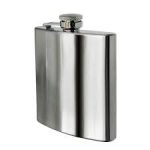 Whiskey Flask: A little sip of single malt goes a long way at the end of the day. A nice stainless steel whiskey flask is lightweight and offers just enough of the goods to share a taste among friends. There are loads of flasks available, so shop around and find one you like, but here's one option we like for $20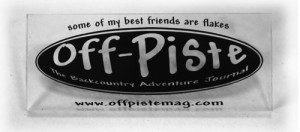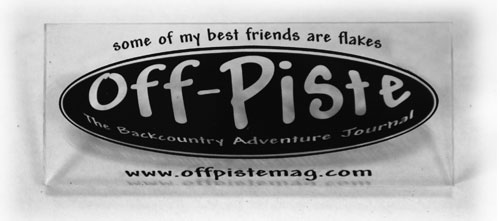 Ski Scraper: A fully underrated tool for backcountry skiers is the basic ski scraper. Sure, a scraper is good for waxing your skis and you should have a couple for that purpose. But you should also have one to take with you skiing. Ski scrapers are excellent tools for cleaning ice and snow from skins, ski bases, ski top sheets, even  from bindings. We've got some nice pocket-sized, yet wide ski scrapers with the Off-Piste Mag logo. $6

Of course, we should mention a subscription to Off-Piste Mag or perhaps one of our embroidered ball caps, too. Happy holidays!