Despite the fact that fire season is peaking here in the Northwest, we are beginning to think about winter, snow and skiing. Ski movie trailers are dropping left and right at the moment, the Climate Prediction Center is beginning to make ENSO (La Nina/El Nino) predictions for the winter (currently looking neutralish btw) and we are busy herding the cats to assemble another great season of backcountry ski content for Off-Piste Mag.
On the ski movie front, the Brothers Howell aka Powderwhore Productions released the poster for their upcoming film, Elevation, and promise the trailer will hit cyberspace Sept 3. You can pre-order your personal copy now.
Other new ski films of note include the new Sherpas Cinema Into the Mind and the TGR production Way of Life.
We've also been pretty impressed with the ski  films coming from Michael Douglas at Salomon FreeSki TV. This year's Salomon Freeski TV teaser looks darn good, too.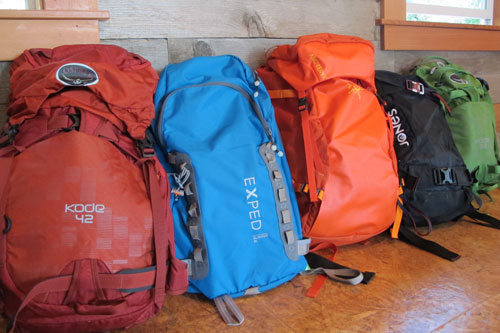 Right now, the office is full of a great collection of the latest backcountry ski packs from Osprey, Exped, Arcteryx, Jones, Black Diamond, Mountain Hardwear, Backcountry Access and more. We're running them through the paces for a backcountry ski pack feature in the December issue of Off-Piste Mag.
If you're a Facebook user, stop the Off-Piste Mag Facebook page and give us like to stay tuned to the latest backcountry ski related happenings and news.
But right now, the sun is shining and it's Friday, so sieze the day and have a great weekend.