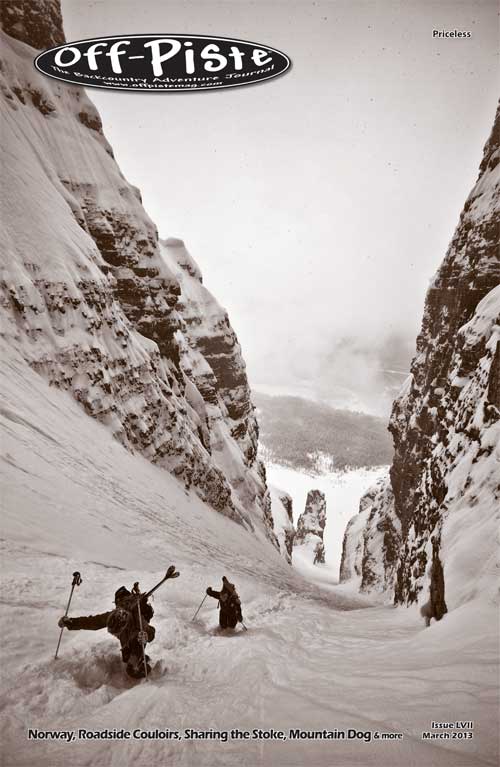 March is here and our last print issue for the season is on the streets. The Granddaddy Couloir on the Icefields Parkway graces the cover (Ryan Creary photo) and inside you'll find tales of adventure from Norway to the Canadian Rockies, ode to a mountain dog and sharing the backcountry ski stoke with kids. Of course, the Grumpy Old Shop Guy weighs in too, this time with his opinion on gaper moments. Not a subscriber? Get with the program and subscribe to the print or digital version of Off-Piste Magazine.
With March, we can hope, comes consistent snowfall and good stability to fuel some epic spring touring.  Maybe it's because the magazine work is behind us, but March and April often offer some of the best skiing of the season. So whether it's a trip to your local stash or a well-earned road trip, we recommend you get after it.
Spring is also a great time to score a deal on the skis that you've been eyeing all season. To aide in that effort, we've posted a link to our backcountry ski reviews to offer our take on the more backcountry-minded skis on the market.
Look for backcountry ski deals
more backcountry ski deals