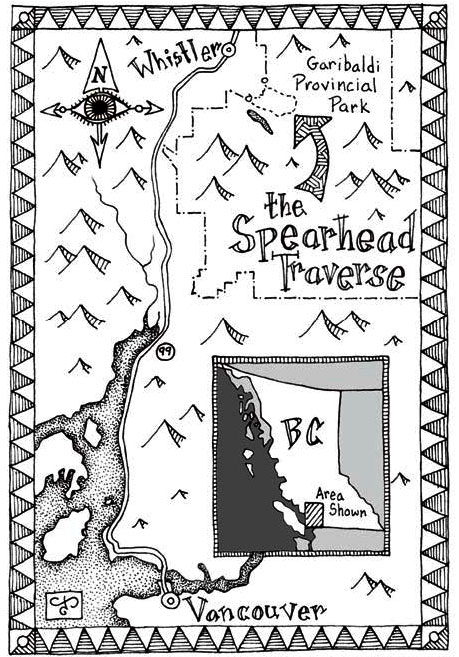 The Spearhead Traverse is an iconic tour in the Coast Range, and the movement to establish three huts along the famed route is underway (read more about the Spearhead Huts Project). There are two fundraising events this November to help the project move forward.
The first is the 2012 Spearhead Huts Winter Kick-Off Party on November 3 in Squamish, BC. The Kees and Claire Memorial Hut Society is presenting the Jeremy Jones film Further, photographer Jordan Manley will present a slideshow about sports and wilderness in the Sea to Sky region and there's a silent auction with lots of booty.
The second event is the Spearhead Soiree on November 22 in Vancouver, BC. This event features pre-eminent Coast Range backcountry ski authority John Baldwin and guest presenters Jaqui Hudson and Peter Croft. Hudson will recount her 55-day ski traverse of the Fairweather and St. Elias Ranges, from Haines to Cordova, Alaska, while Croft will share the story of his ground-breaking first full mountaineering traverse of the Waddington Range, with fellow climbers, Greg Foweraker and Don Serl.
The Spearhead Huts Committee will also be on hand to give an update on the Spearhead Huts Project and there will be a 50/50 raffle and silent auction.