Well, it's official, NOAA has issued a full on La Nina advisory for the approaching winter season. Until recently, NOAA was undecided whether the coming winter would be a neutral year or a La Nina year. The sea surface temps now point toward La Nina, although there is of course still some uncertainty.
I have yet to read anything about how significant a La Nina influence is expected, but the climate maps (courtesy of NOAA) all show above average precip and below average temps for the Northwest.
(click on maps below for full size versions)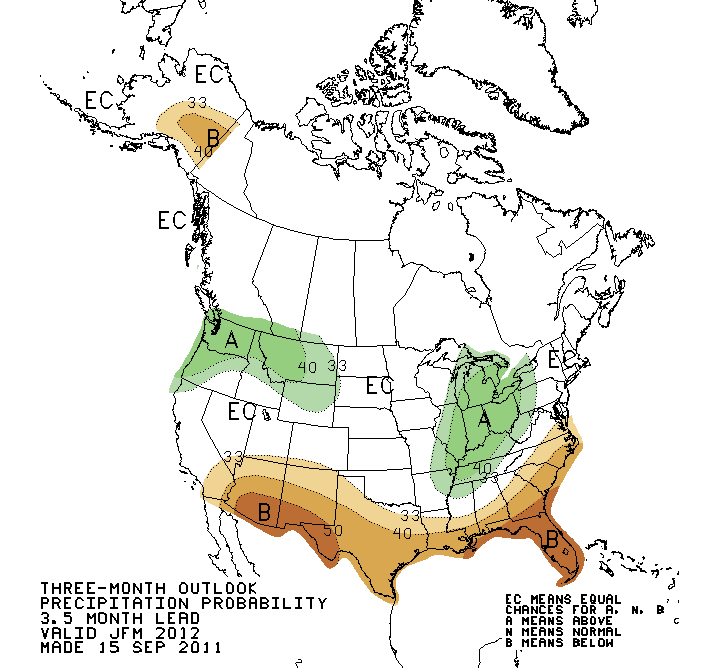 The last time we saw back to back La Nina winters was 2008 and 2009. But the last time we saw a significant double dip (greater than a 0.5 degree influence) was in 1999 and 2000 – see NOAA chart with historical ENSO index here.
As I recall, 2009 saw a late start for much of the Northwest and some sketchy stability issues in the early season, but it ended up being a decent year. However, as I recall 2000 was not exactly a great year in the Northwest or even parts of BC. Of course, I am no meteorologist. I am just a skier hoping for the best possible snow conditions. The Climate Prediction Center forecast looks good for a successful winter and is likely more reliable than my not so great memory of past seasons.
I'll post a heads up the next time NOAA updates the forecast. In the mean time, ski movie season is underway.